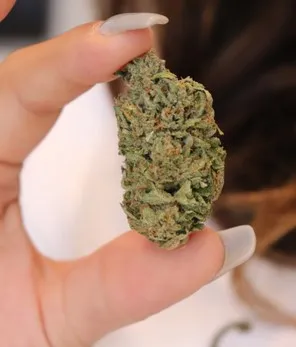 Do you want to know what the finest cannabis strains will be in 2022? With new legislation, shifting medical and recreational legalization policies, and major businesses investing in production and research, we're looking at a really exciting future for marijuana consumers. It's only natural that we're interested in what cannabis strains will be popular in 2022. Let's look at some of the most popular strains available today and see which ones might endure into 2022!
In 2019, there were several new developments in the cannabis sector. Some people may not realize this, but marijuana will have a significant influence on our culture and society in the future.
Let's start by reviewing some essential information before we get into the specific strains.
Cannabis comes in two distinct forms: indica and sativa. Indica plants are best suited to treating chronic pain, insomnia, anxiety, nausea, loss of appetite, and depression. Sativa plants are best suited to things like ADHD, ADD/ADHD, PTSD (post-traumatic stress disorder), migraines or headaches. Sativas also help people who suffer from depression or mood swings feel better since they can invigorate you without making you paranoid or uneasy.
Keeping that in mind, let's take a look at the top seven stains on the horizon (in no particular order).
The Best Cannabis Strains 2022 for Beginner
The greatest marijuana strains for novices are those that don't require any special care and overlook minor errors. Most blunders may be avoided by doing almost nothing, as most beginner-friendly marijuana strains thrive when left alone.
Purple Lemonade Auto (FastBuds)
Autoflowers are a good choice for beginners since they eliminate the need for regular light cycles. They don't intimidate you with their size, and they finish quickly, allowing you to enjoy your first crop and start believing in yourself fast.
All of this is doubly true of Purple Lemonade Auto, which apart from being a highly forgiving cultivar is also well-suited to low temperatures. Her easily open structure with spacious internodes makes it simple to restrain the fastest-growing branches and enhance yields.
The high she provides is also great for those who are new to it. It's strong yet non-threatening, with a burst of good mood followed by a buzzing relaxation throughout the body. The strain's name describes its exquisite flavor perfectly.
Runtz Punch (Herbies Seeds)
Runtz Punch is one of the finest strains of cannabis we've ever seen if you're inexperienced (as a gardener) yet want to grow a high-yielding photoperiod variety. Runtz Punch is very suited to indoor growth and remains quite compact even without any training. The yields are substantial, with up to 600g/m2 (2oz/ft²) possible in 5-8-gallon pots. Use 5-8-gallon pots for optimal results..
The flavor is sweet and fruit-flavored, yet it's surprisingly smooth, so it may deceive novices into feeling secure before unleashing its 27-29% THC. There's no worry involved, and you'll be laughing from ear to ear as a result of our handcrafted products.
Wedding Cake Auto (Barney's Farm)
Wedding Cake Auto is a member of the expanding family of delicious and super potent American strains. This autoflower was bred with growth ease in mind. Wedding Cake Auto is an autoflower that grows to be less than 3 feet tall (60 cm) and will suit any indoor setting. The only surprise for newcomers might be the need to support her branches during late flowering, as the colas are well-stacked and hefty.
This berry-scented delight contains a mild, yet crisp scent thanks to its 25% THC content. However, owing to the presence of 2% CBD, the effects are wonderfully calm.
Trippy Gorilla Autoflowering (Big Head Seeds)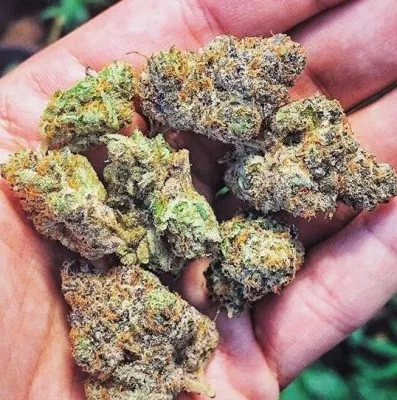 One more auto, another smooth-sailing growth, and yet another enormous payoff waiting for you at the finish line. Trippy Gorilla Autoflowering is a cannabis strain with Big Head #1 heritage that delivers 600g/m2 (2oz/ft2) in as little as 8 weeks from seed in some situations.
The buds are sticky and pungent, containing 25-28% THC, and they're jam-packed with goodness. There's nothing drowsy about this Sativa-dominant cross.
The Best Cannabis Strains 2022 for Intermediate Level
It's quite common for the greatest marijuana strains of all time to require some fundamental gardening abilities to reach their maximum potential.
Mimosa Shot (Herbies Seeds)
Mimosa Shot is an incredible deal for a fantastic strain. You won't be disappointed by the end result if you're confident in your grow set-up and cannabis expertise. You'll receive up to 800g/m2 of dense, tangerine-scented buds with 30% THC, which will leave your head burning. The strong uplifting effect of Mimosa Shot makes it perfect for social gatherings.
Sugar Black Rose Early Version (Delicious Seeds)
Sugar Black Rose Early Version genetics are capable of producing amazing outcomes for growers who know what they're doing. After all, many of them have won numerous cups using buds and concentrates produced from these seeds. This seed's reducedflowering period ensures harvests in early September or after just 45 days of 12/12 inside. The smoke is a balance of fruity, spicy, medicinal, and floral notes that serves as a luxurious blanket to sleep under – an ultimate nighttime option.
Green Poison CBD (Sweet Seeds)
The popularity of high-CBD strains is increasing, even among recreational users, especially if THC is present, such as in Green Poison CBD with her 5-9% THC and 5-12% CBD. This is a winning combination if you want to lighten your mood or chase away melancholy. The original Green Poison was unquestionably one of the finest cannabis strains ever developed when it came to growing, and this CBD-rich version delivers outstanding speed (49 days from seed) and substantial yields of up to 650g/m2.
Gorilla Zkittlez (Barney's Farm)
Gorilla Zkittlez may be a bit difficult to manage if you don't have experience managing plant growth and training. You'll probably need your gardening abilities for the 12/12 flip and timing it with training and defoliation here. Otherwise, Gorilla Zkittlez might grow too tall and dense for an indoor crop. Apart from that, she's simple to care for and produces copious quantities of buds with a fruity candy scent. The effect is incredible: Bubbling bright thoughts while also feeling physically euphoric.
The Best Cannabis Strains 2022 for Advanced Level
With these strains, you'll be able to produce a fantastic product after all those years of growing expertise.
Monster Bruce Banner (Monster Genetics)
Monster Genetics' Bruce Banner is a strong Sativa, so anticipate some significant stretching. If you want big harvests, you'll have to prune and top quite often. The end product, on the other hand, is well worth any amount of effort. It smells like fruit and has a diesel-like taste with undertones of dirt, and it's strongly euphoric and happy enough to carry you through your worst day.
Grandmommy Purple (Herbies Seeds)
This strain was dubbed "Sweet Tooth" after it was discovered by Mr. Purple and Grandmommy Purple, who were both high as a kite on 33% THC. The 'purple' terpene profile compliments the action of THC, making for a not just hard-hitting but also highly complexed and even nostalgia-inducing effect. To achieve above-average yields, you'll need to apply only the correct amount of defoliation; the plant is comfortably compact and fast-flowering.
Desfrán (Dutch Passion)
Desfrán is a pure Sativa, like many of the greatest marijuana strains of all time. Growers have learnt what to anticipate from such strains: an out-of-this-world mind-bending high, exotic taste (in this case, pear, grapes, and apple), and a long flowering period. On the other hand, she matures fast for a Sativa – in only 63 days of 12/12 – and it's amazing how much bud she manages to produce in such a short amount of time.
Girl Scout Cookies (Garden of Green Seeds)
Although the reputation of 'Scout Cookies' as one of the greatest marijuana strains ever is fully deserved, not everyone can grow it in their garden. Before you can claim you've grown the genuine thing, you'll almost certainly need many cycles' worth of fine-tuning and adjusting.
What's the real deal, though? It starts with a one-of-a-kind baked dough and berry flavor (with an occasional "Thin Mint" strain). Second, it's the distinctive heady high that floods you with creativity and radiates enlightenment. GSC may very well be your crowning achievement in the world of marijuana cultivation.