Order Batteries Online At Toronto's Best Online Dispensary
When it comes to cannabis concentrates, a vape pen battery is the go-to power source. It can be referred to as either a dab pen or simply a vape battery, with many types available on the market today including 510-threaded and pod compatible varieties. Some require you press down on an activation button while others turn on just by inhaling from the mouthpiece – so make sure to read up before purchasing yours!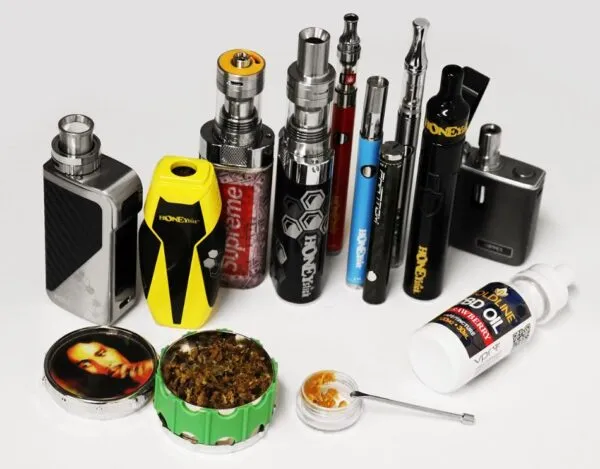 Whether you're looking for ways to extend the longevity of your vape battery or need help with maintenance and safety, this comprehensive guide has all the information vapers require. At Gasdank, we proudly offer Mail Order Marijuana to Toronto and all Canadian provinces – including British Columbia, Alberta, Saskatchewan, Manitoba and beyond.
Although we don't cover mechanical or rebuildable mods that lack regulation, there are many websites dedicated to this information. However, it's important to note that these mods can be hazardous if proper precautions aren't taken – so make sure you do your research first! If you're an experienced modder, then you already know where all the answers lie. Using Weed Delivery GasDank all customers at age off 19 and over can order the best marijuana in Toronto.
Most Common Weed Vape Pen Batteries
Weed batteries offer various alternatives, so consumers can modify their vaping experience. Every battery provides the same basic outcome, but there is a noticeable difference between models for those wanting to explore and experiment with different setups.
When selecting a vape pen battery, the most essential aspect is undoubtedly the threads used to attach it. If you're in search of a weed battery that can be utilized with numerous cartridges, opt for one featuring 510 threading. From this point on, what type of cartridge-compatible battery you choose comes down to your individual preferences. Our Toronto's Best Online Dispensary provides top-toch the same day weed delivery for you to enjoy the best cannabis products.
What is a vape pen battery?
Razor-sharp and highly efficient, oil vape pens are composed of four key elements: the atomizer, cartridge, battery and electronics. It is the pen's battery that functions as a power source to drive the atomizer while containing an internal electronic circuitry controlling voltage transfer, LED/display displays for monitoring performance levels, plus other features ideal for customizing your vaping experience.
The vape pen battery serves as the power source that stores energy and controls its transfer to the atomizer, a wire coil or ceramic element. This is accomplished through a 510 thread connection which allows for both components to be connected. As soon as it heats up, the oil inside of the vape cartridge will get vaporized – this is known as vaping! It's really quite simple when you break it down!
To enjoy an optimal experience with your oil vape kit, all components must work together. Generally speaking, the atomizer is part of the cartridge and thus requires no additional attention. Nevertheless, it's essential to keep in mind that not every oil will be compatible with each type of cartridge – some batteries may even fail to fit properly! Thus, consider these factors carefully when selecting cartridges for your device.
Batteries may outlast cartridges for years, offering improved longevity and sustained performance. In comparison, the best refillable ink cartridges can only be used a few times before needing to be replaced – if they are able to be refilled at all!
Vape battery types
Automatic vape batteries
Easy to Use
Closely resembles a regular cigarette
Usually requires a shorter charging time
May experience a delay between puffing and inhaling the vapor
Manual vape batteries
Usually have more power, offers more vapor and produces a better 'throat hit'
Offers more control and usually a longer cut off period
Usually have a longer life than automatic batteries due to larger size
Can usually be turned on or off by clicking the button five times
What are 510 Thread Batteries
The "510 thread battery" is an umbrella term used to encompass the standard design of threads commonly found in vape industry hardware. It's also known as the ego thread and covers a variety of connections for atomizers and vape cartridges alike. However, it is imperative that users be aware this does not guarantee compatibility between any two items with a 510 male or female thread– no matter how closely they fit together! Always make sure you confirm your components are appropriate for one another even if they do physically connect upon contact. Order cannabis to try the best cannabis products at our Toronto's Best Online Dispensary.
With that being said, the compatibility between cartridges and batteries is vast – this enables you to choose from multiple battery and cartridge brands. Having access to knowledge about how each component works together will give you a competitive edge when it comes to assembling an ideal kit for use with store-bought carts which typically have 510 threads. For an enhanced user experience, many products use a magnetic adapter that attaches to the 510 thread. We love 510 threads because it enables so many vape pen models to be open source and allows you customize your device for optimal performance. Choose GasDank cannabis delivery in Toronto right now.
Understanding of Voltage
If you're in the market for a vape pen battery, look no further! With an extensive range of voltages and variable voltage styles, your options are endless. The standard voltage is between 3.3v-4.8v but stylus or slim pens can reach as low as 3.0v with adjustable draw strength settings. Get creative and explore all that this amazing technology has to offer! If you are using a polycarbonate oil cartridge, then this voltage is likely sufficient; however, if your device utilizes either ceramic or wickless ceramic cartridges, it will not be able to generate enough heat. For those types of devices and cartridges, the required voltages range from 3.7V and above for superior vapor quality results. GasDank Toronto weed delivery service offers best vape pens for all customers at age off 19 and over in Canada.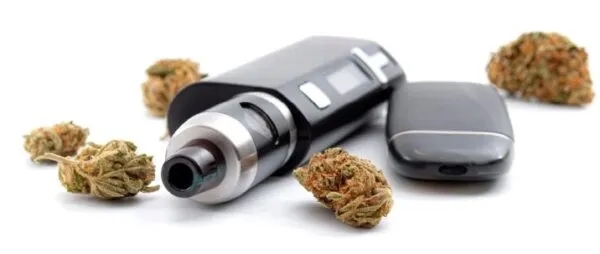 To ensure a smooth and satisfying vapor, you must discover the appropriate voltage that fits your atomizer. This entails adjusting the resistance level to achieve an optimal temperature ranging between 280*-350*. A lower voltage results in more flavorful smoke with only a slight throat hit; hence begin at low settings and slowly increase as needed. Remember: higher numbers do not equate to better performance – they simply indicate that this is the right product for both your cartridge specifications, and vice versa.
Mah Explained
Have you ever wondered how long your vape pen battery will last before needing a charge? The answer lies in the Mah rating (milliamp hour). This value reveals the amount of power and duration that can be offered by the battery. Generally, vape pens come with a 280-900 mah range, usually higher for devices with high voltage or resistance specs such as wax pen batteries. Buy weed online at the GasDank dispensary near me.
Chargers explained
Unraveling the mystery of why a football team moved to Los Angeles may not be possible, but we can certainly explain vape pen chargers. Above all else, it is essential to use the charger included with your battery and avoid rapid charging at any cost. Trying to take shortcuts could damage lithium ion batteries or fry both its processor and itself – so stick with a normal USB port wall adapter or car charger instead! Furthermore, make sure that you match your charger's voltage with that of your battery for optimal functioning. Using Weed Delivery GasDank all customers at age off 19 and over can order the best marijuana in Toronto.
If the charger for your vape battery is of higher voltage or amperage than what you're used to, don't worry- we can help. Get in touch with us today and allow us to assist you pick out the perfect replacement for your device!
Getting the right cartridge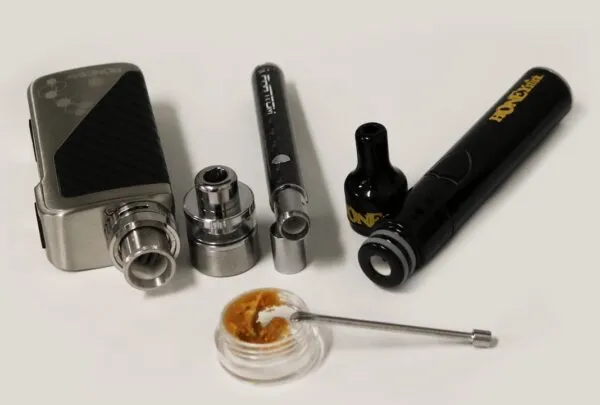 When it comes to selecting the perfect oil vape cartridge, there are several factors that you need to consider. To ensure you make an informed decision, our Vape Cartridge Bible is sure to provide you with all of the details and specs you may require. However, here's a quick overview. Choose GasDank cannabis delivery in Toronto right now.
Four generations of oil vape cartridges exist today. The original option was the plastic or polycarbonate cartridge, which works optimally with a low voltage battery. The second generation is made of glass and offers an enhanced design for better performance in 3.3 to 3.7 volts range. Subsequent versions are being increasingly viewed as advantageous due to their superior quality, versatility, and dependability compared to traditional models. Our Toronto's online cannabis store provides best mail order marijuana service and same day weed delivery.
The third-generation design has eliminated the wire coil, replacing it with a ceramic heating element that heats up the wick. To get efficient results, you should use batteries of between 3.5 and 4 volts for this model. The fourth generation is an even better version; its one-of-a-kind wickless ceramic cartridge does not require any wicks to operate, so there's no need to replace them ever! We suggest utilizing variable voltage or fixed 3.7 volt batteries when using these leading edge cartridges without a wick––it'll make all the difference in your vaping experience!
Vape battery quality factors
It can be difficult for even the savviest buyer to distinguish a low quality battery from one of high caliber, regardless of the type. Many manufacturers produce batteries with varying degrees of quality components but they may all appear indistinguishable. If you're looking for maximum power, longevity and consistent performance in your vape battery then splurging on a higher-end battery is always worth it – that way you get more charges over time and long-lasting energy levels! It's not easy to identify high-quality batteries unless the seller is willing to back them up with a guarantee. At GasDan our customers can also order cannabis online to try the best flower and concentrates in Canada.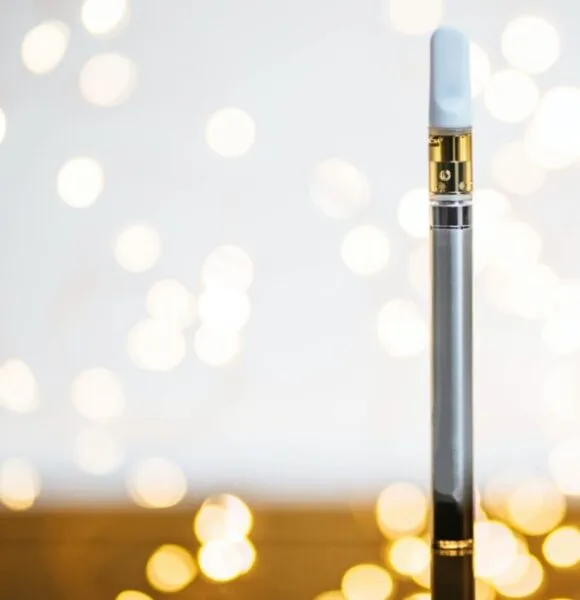 That's why, here at our shop, we provide lifetime warranties on most of the batteries that we have in stock as well as one year guarantees for those models equipped with extra power capabilities since they are more prone to wear and tear. So when you're shopping around for a new battery – make sure it comes backed by an assurance! Best vape batteries in Toronto available with GasDank delivery service at our weed dispensary near me.
Customers often approach us with tales of their overflowing drawer full of batteries, and we understand why – many are low-quality. Our advice? Don't even think twice about it; just get rid of them all and purchase one that has a warranty. Our Toronto's online cannabis store provides best mail order marijuana service and same day weed delivery.
What is the Best Voltage for a Dab Pen?
When it comes to vape pen batteries, your options are plentiful. 510 thread varieties generally offer a range from 3.3v-4.8v, with slim pens typically leaning towards the lower end of the spectrum at 3.3v – perfect for oil cartridges yet insufficient power for ceramic or wickless models! If you want maximum voltage and performance when using these types of carts, now is the time to invest in variable voltage designs so that you can tailor make your vaping experience to suit any cartridge type! Buy weed online at GasDank dispensary near me.
If you're after exquisite vapor quality and substantial amounts of it, cartridges with a 3.7V or higher battery are the way to go. To resource the appropriate battery for yourself, begin at the lowest voltage setting first then measure how much vapor is being produced. If that doesn't meet your expectations, simply increase the voltage or sample out another type of high-voltage battery!
General Vape Battery Advice
In this section, I'll provide a few tips to ensure your safety when using vape batteries. If you'd like additional information on the subject, feel free to check out my comprehensive post about vaping battery safety here. Our Toronto's online cannabis store provides best mail order marijuana service and same day weed delivery.
Battery duty cycle
This is the approximate number of charges before it starts to wear down and degrade. The life expectancy depends on what type you're using, as well as which manufacturer made it (Sony VTC, LG HG, and Samsung are generally considered reliable). To ensure your safety, however; it's best practice to change them out periodically in order to prevent any accidents or malfunctions. At GasDank weed dispensary we offer same day delivery for all customers at age off 19.
To optimize and prolong the life of your battery, it is best to avoid completely draining it. Recharging them around 30% will provide longevity for your batteries. However, if you let the voltage go below 3.2 volts, this can cause significant damage to their lifespan. GasDank Toronto weed delivery service offers best vape cartridges and disposable for all customers at age off 19 and over in Canada.
The appropriate temperature when storing vape batteries
Lithium batteries and internal lithium ions should be carefully preserved at 40% capacity in moderate temperatures, about 69 degrees Fahrenheit. Above all else, keep your bats away from extreme heat to prevent damage.
Always use the right battery for your mod
When selecting external batteries and mods, it is important to choose ones that are compatible with your device in terms of size and power capacity. Generally, these items must be purchased separately.
Do not overcharge
It is essential to always keep an eye on your mod while it charges, as chargers without automatic stop features can be hazardous if left overnight. To ensure optimal battery performance and safety, do not charge your mod beyond its maximum capacity. At GasDan our customers can also order cannabis online to try the best flower and concentrates in Canada.
Use a case for transportation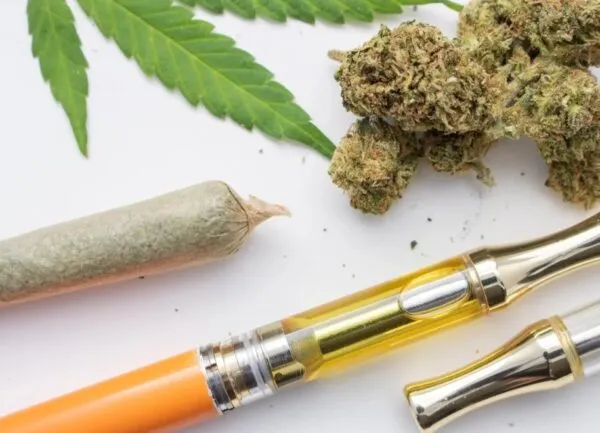 To keep yourself out of harm's way, ALWAYS invest in a silicone bag or case to store and transport your batteries. These can be found at convenience stores, as well as where you buy any battery-powered device. You may have seen some harrowing videos on the internet involving people whose pockets spontaneously caught fire due to exposed batteries coming into contact with coins and keys around them. To add an extra layer of protection, why not try using stylish battery wraps? Not only do they look great but also provide optimal safety!
Never use damaged batteries
It is essential to always keep in mind the fundamental safety rule: never use scraped, torn or frayed batteries. Your trusted vape store can easily re-wrap them for you and also let you explore around and pick a new delicious e-juice!
Don't charge or rest your device on flammable surfaces
To avoid burning your mods, never place them on pillows or any other flammable surfaces. Furthermore, it is important to keep your device away from direct sunlight and out of the car during hot days!
Things to Consider When Buying a Vape Battery
When shopping for the perfect vape battery, power should be at the top of your checklist. Look for batteries with adjustable settings that offer you a vast array of options to customize it according to your specifications. On most batteries, simply press and hold its button multiple times until desired mode is reached; however more advanced models will feature screens displaying their current power modes. Buy weed online at GasDank dispensary near me.
Whether you're a novice or an experienced user, investing in powerful batteries for vaping oil is worth it. Not only do they produce fuller and more potent vape clouds, but also provide the ability to adjust your cannabis experience according to your desired setting as well. Even so, a weak battery can be just what low-tolerance users need for their CBD needs — although having the flexibility of choice should never be underestimated! At GasDank weed dispensary we offer same day delivery for all customers at age off 19.
Additionally, the longevity of your vape battery should be taken into account. Some batteries charge swiftly and can maintain their power over numerous uses, whereas others require a long charging time before they quickly deplete. To guarantee you make an informed decision, research thoroughly and read product reviews prior to buying one.