Order
Cannabidiol Lotions

Online At Toronto's Best Online Dispensary

Cannabis lotions have become the latest trend among cannabis users. There are various types of topical solutions available at GasDank cannabis store, such as creams and salves, but CBD-infused lotions remain to be one of the go-to choices today. You can easily spread them over large regions just like your regular body moisturizers; however, these products primarily help keep your skin hydrated instead of providing pain relief benefits.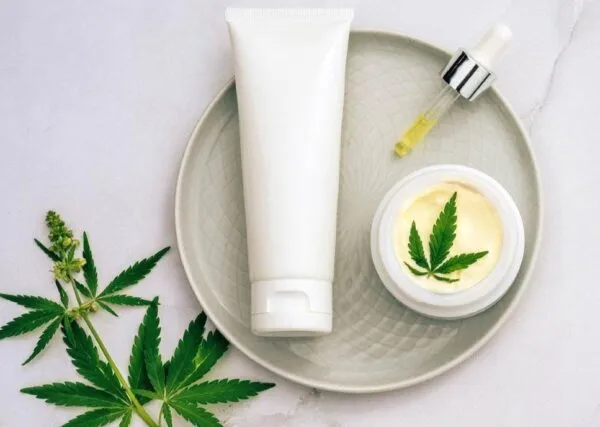 Cannabis lotions are crafted using an oil-in-water formula, making it light and non-greasy. This delightful blend is composed of alcohol and a moisturizing ingredient to guarantee that your skin stays hydrated without leaving any sticky residue!
Cannabis lotions make it incredibly simple to apply anywhere on the body, whether you're targeting skin benefits or seeking a luxurious beauty treatment. Moreover, they can be used to nourish extra dry areas such as your knees and elbows — not just your face! In essence, cannabis creams offer an effortless way for anyone to achieve healthier looking skin in no time.
Cannabis lotions supply a soothing homeopathic lift or have high cannabinoid concentrations to encourage healthy skin regeneration and boost blood circulation around the targeted area. GasDank same day weed delivery service offers best cannabis lotions for all customers at age off 19 and over in Canada.
What Are the Benefits of Cannabis Topicals?
Cannabis self care topicals have several distinct benefits. For instance, those that contain THC can produce the effects of this cannabinoid without causing a head high which may be undesirable for some people. Different from smoking or vaporizing, where cannabinoids and terpenes reach receptors all over the body through entering into one's bloodstream; topical application allows for localized action on specific areas in need of relief.
Discover the plethora of advantages cannabis topicals can bring:
They're easy to use. For newcomers to cannabis, dabbing or smoking can be intimidating. On the other hand, using topical products such as creams and lotions is much easier – simply spread it on your body and you're done!

They're simple to dose. When it comes to smoking, vaping, and consuming cannabis-infused

edibles

, it can be easy to go overboard. With topicals however, dosage management is a breeze – plus taking too much won't result in any adverse effects!

They offer a slow, steady, and controlled release. The onset of cannabis inhalation or vaping is swift, while the effects of

edibles

can take up to an hour. Some may find these processes too intense for their liking; thus, topicals offer a perfect balance between them both – with fast-acting relief and prolonged release that you're able to reapply as needed.

They omit the lungs. Despite its staunch support from devotees, cannabis smoke has been shown to contain many of the same hazardous components as cigarette smoke.

They avoid first-pass metabolism. Consuming cannabis in brownies, capsules or oil

tincture

can reduce its concentration and potency by the time it enters your bloodstream. Fortunately, you can avoid this issue with cannabis topicals that bypass the digestive tract altogether.

They avoid drug fluctuation levels. If you're using cannabis for medicinal purposes or seeking long-lasting relief, topicals are a great option as they deliver a steady stream of cannabinoids and terpenes to your system–unlike smoking or vaporizing cannabis where the number of these compounds fluctuates depending on how it is consumed.
More about topicals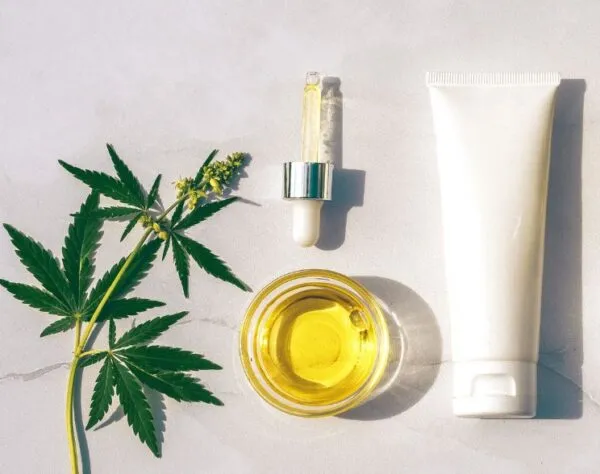 Cannabis self care topicals offer a unique way to take advantage of the therapeutic benefits cannabinoids have to offer without having to worry about feeling 'high'. These products come in an array of forms including oils, patches, sprays, soaps, lubricants and more – all made with natural ingredients such as essential oils. Due to their slow-release properties they are able deliver targeted effects directly where needed while avoiding any potential intoxication associated with THC consumption.
When browsing for topical products, you may encounter the terms tetrahydrocannabinol (THC), cannabidiol (CBD), or tetrahydrocannabinolic acid (THCA). Yet whether such components cause an intoxicating effect is determined by what cannabinoids were used and at which location of your body they are applied.  GasDank Toronto cannabis delivery service offers best CBD infused lotions for all customers at age off 19 and over in Canada.
So, what specifically does topical cannabis mean? The answer lies in your body's natural endocannabinoid system (ECS). This regulates not just hunger and mood but also receptors of pleasure and pain. THC and CBD are two active chemicals that you can find in the plants of cannabis; they activate this ECS. Moreover, your body produces its own versions of these substances – which we refer to as endocannabinoids.
THC and endocannabinoids share a commonality in their ability to attach themselves to cannabinoid receptors called CB1 and CB2. These specialized molecules are responsible for various biological processes, like anti-inflammation and pain relief.
Can you absorb THC through your skin?
By applying cannabis-infused topicals onto the skin, THC binds directly to CB1 receptors situated in skin cells, muscle tissues and nerves. This works towards providing relief at a certain area. It is also distributed into the bloodstream where it interacts with CB2 receptors; while this process can circulate around other areas of the body, its impact on mental effects are not that eminent due to how slowly it takes place.
What are the side effects of CBD or THC cream?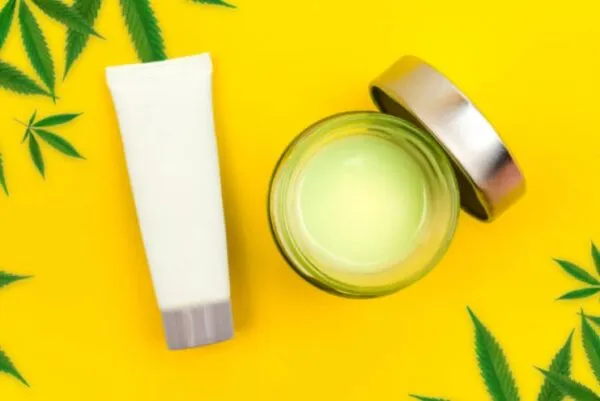 As a potential topical user, you may be wondering if topicals get you high. According to anecdotal reports, CBD – or THCA-based cream won't provide any psychoactive effects. But creams with THC could potentially cause mild euphoria – similar to how THC affects users traditionally. However, these feelings are often not as strong as other methods of ingesting cannabis products and typically don't last very long either.
If you're searching for relief without the buzz of a high, topicals are an ideal option. They offer comfort with no psychoactive effects.
How to Select a

Cannabis Lotions and

Topical
When it comes to deciding which topical is best for you, potency should take precedence over the type of product. Labels may be deceiving and hard to decipher so make sure to break down the mg of cannabinoids (THC or CBD) by container size in order to calculate its strength. For example, 1000mg THC from a 6oz cream will provide twice as much potency than 1000mg from a 12 oz bottle. Knowing this simple equation can help you find the right cannabis-infused product that meets your needs!
To ensure that you are getting the most out of your purchase, make sure there's a mention of THC or CBD on the package and watch out for hemp seed oil – which does not have the same therapeutic properties. It is also wise to only shop from trustworthy labels who publish their batch tests results, so you can be certain that what you're buying is legitimate. At GasDank, we proudly offer Mail Order Marijuana (MOM) to Toronto and all Canadian provinces – including British Columbia, Alberta, Saskatchewan, Manitoba and beyond.