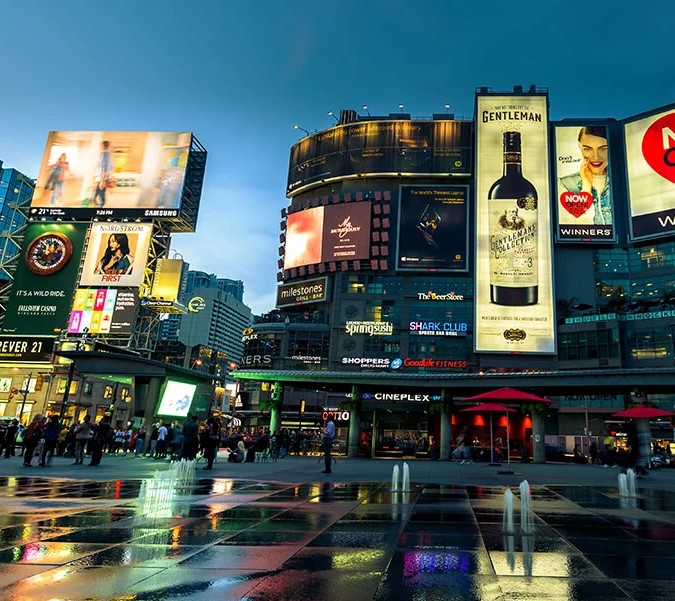 Toronto is Ontario's capital and a major metropolis on Lake Ontario's northwestern shore. It's a fast-growing metropolis with a core of towering skyscrapers that are dwarfed by the CN Tower, an iconic free-standing tower. Toronto also has several parks, including Queen's Park, which is laid out in an orderly oval, 400-acre High Park with its trails, sports facilities, and zoo, as well as other green spaces.
Toronto's cannabis culture has been developing for decades. Due to its status as a meeting ground for cannabis users across Canada, it is now dubbed the "Denver of the Great White North." Toronto offers a variety of cannabis-related activities, including festivals and THC-infused supper parties. Startups and marijuana companies have sprouted up all around the city, providing consumers with an embarrassment of alternatives. We hope you enjoy your weed delivery in Toronto.
The culture of cannabis is closely linked to its typical living. If there's one thing we know about Toronto, it's that a lot of people here enjoy smoking marijuana, dab extracts, eating cannabis-infused edibles, and we also know that a large number of those cannabis users want to buy cannabis online.
It's difficult to know who to trust when it comes to putting your faith in a marijuana online dispensary, so reputation and word of mouth are crucial when you can't see the product, smell the bud, or speak with a budtender. When you choose us for online cannabis delivery, you also have the benefit of knowing that quality isn't compromised for convenience.
Cannabis in Toronto: What You Need to Know
In Ontario, recreational cannabis may only be bought, used, possessed, and cultivated by those who are at least 19 years old. This is the same as the minimum age for selling tobacco and alcohol in Ontario. Marijuana has been legal for both recreational and medical use since October 2018 thanks to the Cannabis Act of Canada. It's crucial to remember that every Province and Territory is able to set its own marijuana rules, so check your local laws carefully. You may learn more about East York marijuana legislation on the Ontario government's cannabis website.
Here are some of the most relevant laws governing cannabis in Toronto, Ontario:
You must be 19 years of age or older to purchase, possess, consume, and grow recreational cannabis.
You can use marijuana in private residences, outdoor public areas, designated smoke rooms, residential vehicles, and some controlled areas.
It is illegal to smoke weed in indoor public areas, enclosed public spaces, schools, places where children gather, hospitals, care homes, publicly owned properties, and vehicles in operation.
You may possess up to 30 grams of dried marijuana or equivalent of a related product (1 gram = 5 grams of fresh buds, 15 grams of edibles, 70 grams of liquid product, 0.25 grams of concentrate, or one cannabis seed)
You are permitted to grow up to 4 cannabis plants per residence. However, there are restrictions on attached homes, and if you are not the homeowner.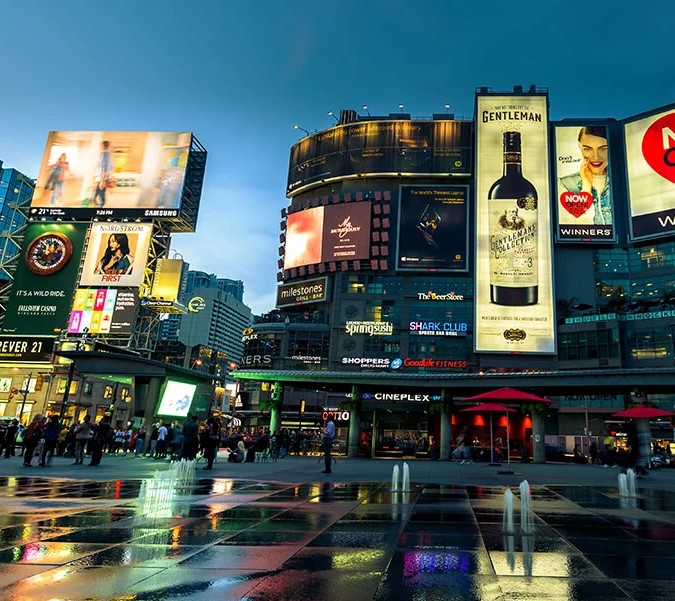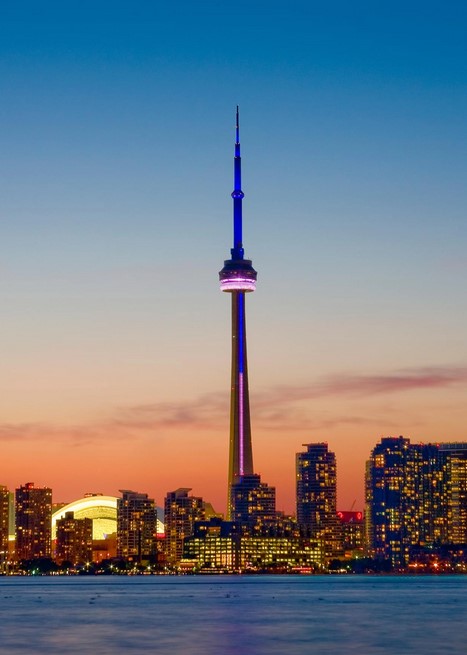 Best Things to Do in Toronro
Toronto is the biggest city in Canada and has become one of North America's most popular travel destinations. When you're in Toronto, you can expect to discover something amazing at any time of year. These are the top 35 activities to do when visiting Toronto, Canada.
Royal Ontario Museum
If you want to take a dive into the past when you're in Toronto, you should come to the Royal Ontario Museum. This is one of the best things to do in Toronto for those with an interest in different aspects of history, science, and art. With millions of items in more than three dozen galleries, you can see why the Royal Ontario Museum is such a beloved institution.
The Art Gallery of Ontario
When you're in a city like Toronto, Canada, you need to visit at least one art gallery. A perfect example of this is The Art Gallery of Ontario. When you're here, you can feast your eyes of some of the finest art you've ever seen. The Art of Gallery of Ontario has been around for more than a century.
CN Tower
When people think of Toronto, they tend to think of the CN Tower. This has become not only one of the most iconic monuments of Canada but of North America. It's a piece of architectural genius that only gets better when you step inside and make your way up to the top. At the CN Tower, you can see the city like never before.
Niagara Falls
Even if you've already seen Niagara Falls from the U.S. side, it's still great to experience from Toronto. The sensations of the falls are magnificent to experience in terms of sound, sight, and feeling. Being in Canada gives you a very special exposure to Niagara Falls. Of the three falls that go along the Niagara River, Canada hosts significant portions of the biggest, Horseshoe Falls. You can go on a boat tour to get even closer.
Hockey Hall of Fame
Even if you're not able to attend the actual hockey championship, you can still see the Stanley Cup trophy when you're in Toronto, Canada. One of the most fun activities is to come to the Hockey Hall of Fame, which houses this sought-after trophy. This is also a great place to learn about hockey and some of the greats behind the sport.