If you're new to the cannabis business, you may be wondering about the consequences of Indica. Here's a quick hint for you: Indica is frequently known as the couchlock strain, referring to Indica strains' powerful relaxing effects and desire to relax on your sofa watching Netflix. Of course, there are many more benefits of Indica strains!
What are the benefits of strong Indica strains?
Indica strains have been shown to help with nausea and hunger, as well as anxiety and depression. So, whether you're just smoking for fun or for medical reasons, Indica strains are ideal for a wide range of goals!
Indica strains have a stronger high than Sativa strains due to the fact that they contain higher amounts of THC, resulting in a more potent high. The high amount of THC is what gives you the couchlock sensation. Many cannabis users prefer Indica strains at night since to the powerful high and relaxation It can also be beneficial for people who have sleeping issues.
Strongest Indica Stains in Canada
Because most Indica strains have a high potency, we thought it made sense to categorize the strong ones. Here's a list of the most powerful Indica strains that we've discovered:


Updated February 2022
Grand Daddy Purple
Blue Cheese
Kosher Kush
Do-Si-Dos
Banana Kush
Skywalker OG
Green Gelato
Strawberry Banana
Death Star
A Note on Hybrid Indica Cannabis
In 2022, it will be unusual to locate a strain that is 100% indica or sativa. A landrace, for example. The majority of seeds you may acquire are hybrids. This means breeders can choose and select the characteristics and consequences they wish to have in their new strain by mixing different strains from both varieties.
Hybrid strains have proliferated as a result of selective breeding, and for good reason. There are both advantages and drawbacks to both cannabis indica and sativa types -and these vary from person to person –, so the ability to develop strains that are almost custom-made to each individual's requirements has led to the demise of merely indica or sativa marijuana strains. Because of this, each hybrid strain will have its own set of effects and characteristics, but you may estimate them by looking at the genetics of that strain and proceeding back.
The most popular marijuana strains are hybrid strains, which account for the majority of strains available. Most are indica or sativa, although there are some crosses between the two. If you're searching for indica seeds, don't be scared by a "hybrid" label.
Okay, now that we've gotten that out of the way, let's go. The following is a list of all indica-dominant hybrid strains. Click here if you're looking for an actual indica strain.
The strains listed below are ideal for a relaxing evening. All are pretty simple to produce and should keep your leisurely atmosphere going throughout what looks like another un-mellow year.
Grand Daddy Purple Strain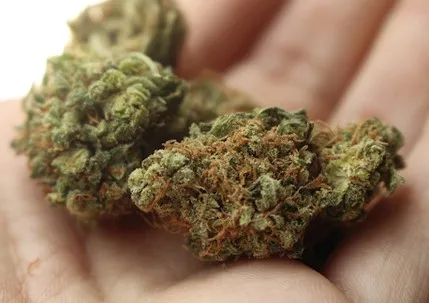 The purple buds adore this hybrid Indica strain. It's a cross between Purple Urkle and Bid bud, with a pleasant fruity flavor and smell. Like most Indica strains, Grand Daddy Purple has a high THC concentration of 20-27 percent and 1% CBD. Grand Daddy Purple, on the other hand, offers several advantages with those amounts.
Grand Daddy Purple is the best friend of any stoner who is searching for a strain to help them sleep. It's an outstanding smoke at night that will help you fall asleep.
Blue Cheese Strain
Blue Cheese Indica, like the actual blue cheese, has a distinct flavor and scent. It's an exceptional Indica strain for both medical and leisure consumers since it is excellent for everyone!
So, do Blue Cheese flowers smell like blue cheese? Yes! And berries, to be precise. The Indica strain of Blue Cheese has a distinct fragrance that many people enjoy; as a result, it is quite popular. THC levels in Blue Cheese flowers range from 20-25 percent, making it powerful and effective for the end of the day. Pain relief, anxiety and stress relief, and sleeping difficulties are among the other reported advantages.
Kosher Kush Strain
The Kosher Kush is a one-of-a-kind Indica strain. Because of its unknown origins, it has an intriguing presence in the cannabis world. However, we may learn about the wonderful advantages of the Kosher Kush Indica strain thanks to feedback from marijuana users.
Let's start with the most important facts: it has a THC concentration of 20-25 percent, a powerful herbal scent and a lemony pine flavor. If you're thinking what we're thinking, this sounds quite appealing! Not only does Kosher Kush feel, smell and taste wonderful; it also has several advantages.
As a result, we urge you to finish your day with Kosher Kush because of its high potency. Due to its strength, it's wonderful as an end-of-the-day smoke. It will put you in the mood to sit down and binge-watch your favorite series on Netflix after a long day.
Do-Si-Dos Strain
These two seem to be made for each other, with a potent Indica cannabis strain and Girl Scout Cookies, not literally! In reality, Do-Si-Dos is a hybrid created from the Girl Scout Cookies strain, OG Kush Breath, and Face Off OG. This mix provides a powerful high with numerous health benefits.
The Do-Si-Dos strain is one of the most potent marijuana strains available. It has a THC content of up to 30%, making it ideal for any cannabis user. In addition, it has a strong fragrance that resembles the cookie it is named after (if you're Canadian, you'll know these cookies as the Peanut Butter sandwich from the Girl Scouts) – a combination of citrus, nuts, and pine. If you're searching for a different late-night smoking alternative, we highly recommend trying Do-Si-Dos Indica.
Purple Kush Strain
The Purple Kush strain is a well-liked Indica! It consistently delivers at least 22% THC, making it highly powerful and euphoric. Furthermore, the Purple Kush is a cross of the Hindu Kush and Purple Afghani plants, resulting in a high level of potency.
Purple Kush is a versatile strain for both recreational and medical usage. Its high THC levels provide several advantages, including an immediate sense of euphoria and pleasure, as well as a powerful, stress-free relaxation sensation. What else could you want?
Banana Kush Strain
Banana Kush is a popular strain among cannabis connoisseurs, as it has a banana-flavoured flavor and scent to it! It not only tastes and smells like banana, but it also gives a decent buzz. THC levels range from 18 to 25 percent, while CBD is typically less than 0.1%. These provide significant advantages for all users of marijuana.
This is yet another alternative for nighttime use, with enhanced sleep-inducing advantages that can assist with any sleeping issues.
Skywalker OG Strain
Skywalker OG is a tried-and-true Indica strain that most experienced smokers enjoy. It has a THC level of 20 to 25 percent, making it ideal for hard-hitting and long-lasting effects.
The Skywalker OG is a cannabis strain that was created by crossing the Skywalker and OG Kush strains. This plant will allow you to wind down on the sofa and relax for the rest of your day! It's also been said to help with chronic pain, stress, and mild depression.
Green Gelato Strain
The Green Gelato strain differs from the others in that it contains less Indica components. This hybrid was created by combining Thin Mint Girl Scout Cookies and Sunset Sherbet strains, each with a 55 percent Indica content. It has a THC level of 25%. Yes, not particularly heavy on the Indica side, but it is still strong!
Green Gelato is a potent strain with a high concentration of THC that has several advantages for users! Unlike our previous couchlock/nighttime strains, this Indica variety helps you to feel calm while continuing with your activities. If you're looking for the Green Gelato strain's benefits, start low and go slow!
Strawberry Banana Strain
Strawberry Banana is a wonderful match for its name implies! Every person adores a fantastic strawberry banana combination. The Banana Kush and Strawberry Bubblegum strains were used to make this Indica hybrid. This Indica hybrid has an Indica influence of 70%. This high Indica percentage contributes to very high THC levels, which are generally in the range of 26% or more.
The Strawberry Banana Indica hybrid strain has powerful effects that are beneficial to a wide range of individuals! Some of the reported benefits include couchlock, sedation effects, pain alleviation, and stress relief. We also suggest this strain as a nighttime smoke due to its effective sedation capabilities.
Death Star Strain
The name speaks for itself! The Empire's most powerful weapon is the Death Star, and the Indica hybrid strain is essentially the same thing. Death Star was developed by crossing Sensi Star and Sour Diesel to give cannabis users a lot of advantages. It has a 75% Indica content, with THC levels commonly reaching in the high 20s (27% on average).
Smokers have praised Death Star's soothing properties, which might help with sleeplessness and nausea.
Final Thoughts
There are so many distinct advantages to Indica strains that they are tailored to meet the needs of every marijuana user. So, whether you're a novice or a seasoned veteran, you'll be able to discover an Indica strain that suits your tastes perfectly. Keep in mind that Indica strains are typically better for nighttime usage due to the couchlock effect. So, whatever strain you pick – make sure you have some food and Netflix handy!