If you're constantly overwhelmed with tasks but can never seem to focus, cannabis might be the answer. It has been known to help ease anxious thoughts and provide a boost of clarity and concentration. You won't find any couch-lock here. These are our top strains for improving creativity, focus, and finding the flow.
While the common image of someone smoking cannabis is somebody vegging out on their couch, many strains of the plant have quite the opposite effect. There are a variety that will provide users with more energy rather than make them feel tired, as well as increase creativity and focus. If you're looking for a strain to help get things done, here are some options.
What Are the Best Strains for Focus and Creativity?
The following cannabis strains are perfect for those intending to settle down for a long work session, whether that means programming, writing or creating art. They can also be helpful for students studying for exams, as well as creative and athletic individuals seeking to increase their awareness, enter flow states and improve their performance. We've carefully curated this list from our catalogue according to effect in order to highlight cultivars that are clear-headed, light-hearted and uplifting – everything you need for a laser focus.
Although most people think of sativas when they imagine a strain that provides an energetic lift, indica-dominant hybrids also have their benefits. The presence and/or absence of certain cannabinoids and terpenes determines how relaxed or stimulatory a given cultivar is. With that being said, here are our top 5 picks for the best strains to improve focus.
Fruit Spirit
Inhale the sweet scent of success with Fruit Spirit. As an indica-dominant hybrid derived from White Widow and Blueberry, this bud gets its delicious flavor profile honestly—and we're not mad about it. Despite being on the heavier side, you won't find any couch-lock here. In fact, users report a clearheaded head high that's perfect for when you need to focus on the task at hand without overthinking things (we all know how frustrating that can be). With THC levels ranging from 18%+, this cultivar is powerful yet not overwhelming—it's basically the Goldilocks of cannabis strains.
The flowering period for Fruit Spirit is a mere 9-10 weeks, which falls within the average range for an indica-dominant strain. If you're looking to achieve optimal growth for this plant, we recommend warm tropical climates. A dry trim will also help preserve those delectable blueberry flavors. For indoor growers, max height won't exceed 1 meter; however, outdoor conditions can support heights up to 2 meters! Yields are bountiful with approximate475-525g/plant outdoors and 375-425g/m² indoors.
Sweet Skunk Automatic
Combining the best of Early Skunk, Critical, and ruderalis genetics, Sweet Skunk Automatic is a powerful strain that logs in at 10% sativa, 60% indica, and 30% ruderalis. taste and effects-wise, it is similar to Early Skunk while being more resilient thanks to the Critical and ruderalis genes. The result is a plant that can grow well in almost any environment. With Sweet Skunk Automatic, users can enjoy a clear and uplifting high, with pungent and earthy aromas that have a sweet finish. This strain has moderate THC content but still packs a punch. However, its effects are not too heavy – instead providing a motivating boost of concentration and clarity.
With a Sweet Skunk Automatic, you don't have to worry about your plants getting too big. They'll range from 40-100cm in height, making them perfect for small balconies or gardens. With proper care and conditions, these plants can yield 450g/m² indoors and 60-110g/plant outdoors!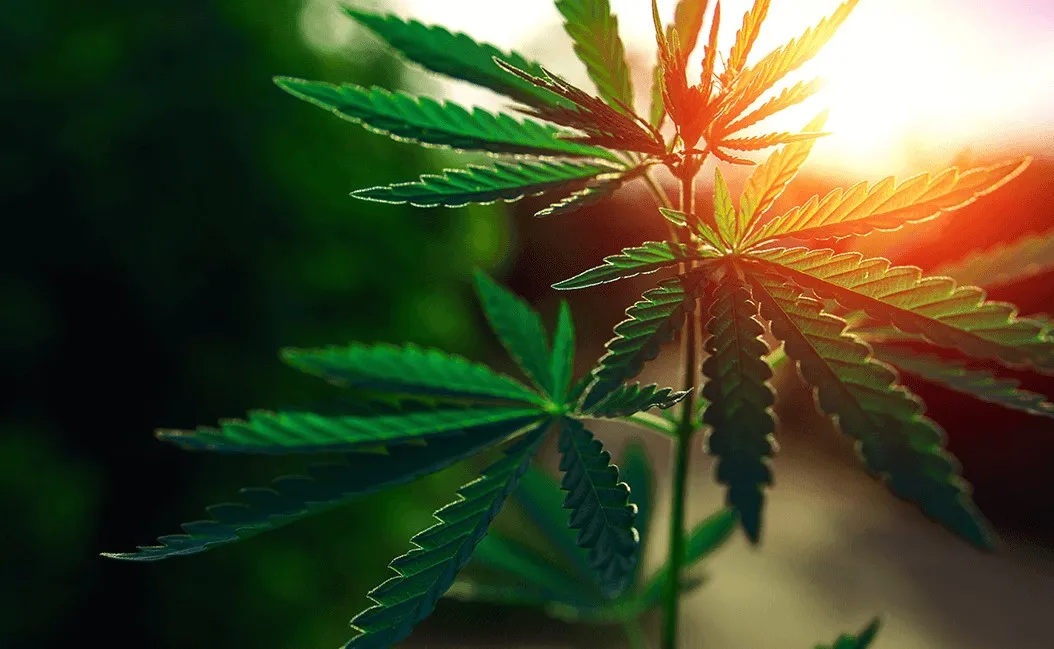 Royal Haze Automatic
Royal Haze Automatic is the perfect hybrid strain for those who want the best of both worlds. A cross between two illustrious strains, Amnesia Haze and Kush, Royal Haze offers a complex high with cerebral elements that lend themselves to creativity, motivation, and productivity. At the same time, a relaxing indica element helps to melt away tension and anxiety—a perfect strain for getting into that flow state.
Ideal for those looking to grow discreetly, this cultivar stays small, reaching only 65-85cm indoors. It's perfect for covert cultivation in tight spaces like closets or converted containers and can produce up to 350g/m² under these conditions. Outdoors, it grows a little taller, up to 150cm, and yields 180g/plant. Plus compared to other Haze varieties; Royal Haze Auto is quicker too – going from seed to harvest in just 12-13 weeks!
Stress Killer Automatic CBD
The aptly named Stress Killer strain is perfect for those who appreciate a light and airy high. With a 1:1 THC:CBD content, this cannabis penultimate strain offers focus and clarity via relaxation to help your mind stop spinning so you can Focus on more important things. The sativa-dominant effects of Stress Killer Automatic CBD are mirrored in its bright, citrusy aromas, making it the perfect choice for breaking cycles of procrastination and progressing through stressful tasks.
This useful autoflowering plant is the result of Lemon Shining Silver Haze and Juanita la Lagrimosa. When grown indoors, they can reach a maximum height of 140cm and produce an impressive yield of 500g/m². They may even grow taller outdoors- up to 160cm with yields as high as 160g per plant! This strain does best in locations with long summers and will mature anywhere from 7 to 8 weeks. From seed to harvest, you can expect this process to take no longer than 11 weeks total.
Joanne's CBD
When focus is of the essence, some people prefer to avoid psychoactive THC effects completely and instead emphasize other cannabinoids. Joanne's CBD comes in here–a polyhybrid strain that creates 13-18% cannabidiol (CBD) with negligible THC traces. Its effect is light and clear, allows you to stay focused without being high. Perfect for meditation or anytime you need to refocus away from daily stressors.
Joanne's CBD is the child of Juanita la Lagrimosa and Session, two very productive cannabis strains. Juanita is a High Times Cannabis Cup multi-award winner that was thought to be the first strain to ever reach a CBD content of 15%. Session, on the other hand, is an imposing hybrid known for its high yield. The inclusion ofSession in this cultivar boosts Joanne's size and productivity significantly over her mother's modest yields. Indoors, Joanne's CBD will reach a average height of 80–120cm with yields of 550g/m². Outdoors, it towers at 180cm though, yielding up to 475g/plant. With a short 7–8-week flowering period, Joanne's CBD envelop you quickly in serene clarity with sweet, fruity, peppery aromas.