There are hundreds of distinct cannabis strains on the market. Selecting a strain may be overwhelming for those who are new to marijuana use. You'll come across terms like Alaskan Thunder***k and Cat's Piss, which are rather unusual. Strains will be reviewed that promise to transport you to another spiritual realm. The cannabis business is both thrilling and frightening at the same time!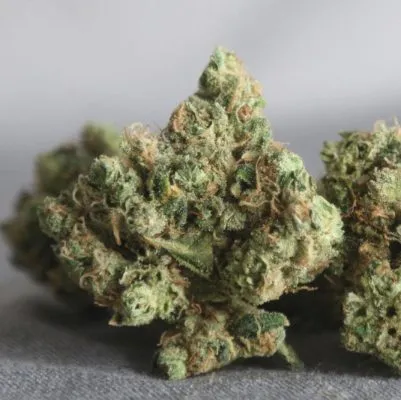 Anyone interested in weeding out the chaff from the wheat should know that you can obtain marijuana for just about anything! There apparently exists a strain designed to suit every condition, whether you're sleepy, hungry, aching, joyful, or sad! So if you want to sort out the chaff from the wheat, you've come to the correct spot!
The Greatest Cannabis Strains of All Time
Let's get right to it! Today, we're attempting something audacious and sure to spark a debate! We'd want to try and rank the top five marijuana strains of all time. You've tried a new hybrid that you think is far superior than anything on this list. Maybe you believe there's a 'classic' strain that deserves to be at the top of the list. There's also a chance you may discover an overrated legendary strain.
All of the above are typical responses! The fact is, we doubt that anybody has ever tried every cannabis strain conceivable! People have varying ideas about what constitutes a good cannabis strain. It's all about THC for some people. Others like the taste, while others focus on how it makes them feel.
Finally, we focused on the latter aspect. However, how cannabis makes people feel is highly subjective. In any case, here are our top five selections. We're excited to see what lively debates and arguments occur in the comments section!
#1. Northern Lights
The Northern Lights strain is one of the most well-known and popular cannabis strains in history. This lovely indica is world-famous for its strength. It also has a reputation for providing users with long-lasting feelings of euphoria and physical relaxation. The Northern Lights strain is a descendent of an Afghani indica variety crossed with a Thai sativa.
Northern Ligts is a powerful physical medicine that can produce significant bodily changes. As a consequence, it is frequently used to treat chronic pain or tiredness.
The uplifting properties are ideal for those who suffer from anxiety or sadness. Northern Lights might be right up your alley if you're not a fan of strong-tasting buds. It has a wonderful sweetness with undertones of earthy zest, and it's definitely worth trying! Its THC level is high, reaching approximately 21 percent. Because people on the West Coast and in Colorado have no problems getting their hands on this, take advantage of the ride!
#2. Blueberry
Blueberry is a well-known variety and renowned for its delectable tastes that taste like blueberry pie! Despite its popularity, little is known about this one's backstory, which only adds to the mystique.
Blueberry, an indica-dominant hybrid with a THC content of up to 19%, is one of the most powerful. It won the best indica award in 2000 at the Cannabis Cup after receiving the best indica distinction. Blueberry was bred by an American breeder named DJ Short who used his experimental approach to landrace strains to produce it.
This is a great evening smoke. It has one of the most powerful couch-lock body highs we've seen! It's perfect for unwinding and calming your mind. Blueberry softly entrains you into a peaceful and tranquil state.
Blueberry is worth a try if you suffer from chronic pain, depression, stress, or migraines. You may experience a hazy, blissful sensation that rises gradually and stays with you for the rest of the night!
Blueberry's most popular features, according to consumers, are its delicious taste and aroma. It has a fruit flavor with prominent undertones of vanilla that continue all the way through.
#3. White Widow
The White Widow strain is a well-liked sativa dominant hybrid. It has grown to be a major favorite since it was created in the early 1990s. This is due to its ability to increase creativity, boost motivation, and help people focus on activities. Because of popular media like as TV shows, White Widow has gradually risen in popularity. Today, it is one of the most well-known and sought-after strains. It's especially popular among those who use it rarely or casually.
The THC content of 'The White Widow' ranges from 18 to 25 percent. It has a strong, pleasant high that is good for mental alertness. The high is described as slightly psychedelic by some people. However, it primarily encourages productivity and is thought-provoking when consumed in the proper settings!
The deep tranquility of the White Widow high is something to be desired. As a result, it's perfect for those who need help relaxing. However, because it provides mental stimulation, we wouldn't suggest using this at night time. It has a subtle citrus fragrance and spicy undertones. The senses are pampered by the classy White Widow, which is often compared to a sweet and sour floral strain.
#4. Durban Poison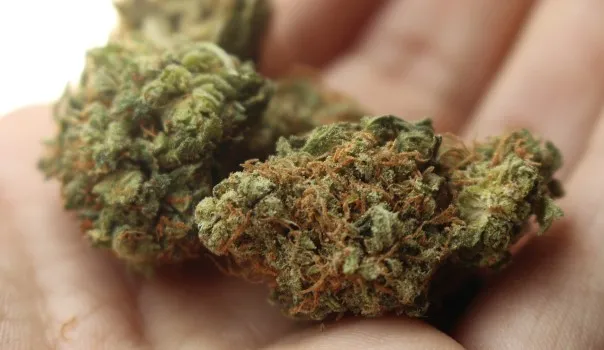 Durban Poison is a sativa strain that is extremely popular among cannabis consumers and medical patients. It's a favorite among marijuana users and medical patients alike because of its high THC content of up to 20 percent. Users report feeling a brilliant mind and body high after taking this supplement.
Mephisto is one of the most popular strains on the market, and it comes from Durban, South Africa. This strain has a sweet and energetic high. It will make you feel mentally refreshed and ready to get back to your chores. DP's energy is unlike any other. Many people with disorders such as depression, anxiety, and stress have tried it because of this reason.
For those seeking for a fantastic daytime strain, Durban Poison is without a doubt the best! The pleasant scent entices you in, and the robust earthy notes keep you coming back for more. Any strain that has remained so popular after almost 50 years is worth celebrating in our opinion!
#5. Amnesia Haze
But that doesn't even begin to describe Haze. This strong, sativa-dominant hybrid strain has a THC content of up to 21 percent. It's well known for its long-lasting and cerebral effects! The 2011 Highlife Cup winner, this is not one to overlook off your list!
Amnesia Haze is a super-powerful sativa with a pleasant, relaxing effect. It's one of our favorite sativas available.
The relaxing body high coupled with the thought-provoking (and at times hilarious) mental effects makes this strain a winner in our book. There is never a dull moment when this strain is smoking. From giggles to in-depth discussions about the marvels of the world, you will enjoy smoking this one with your buddies.
Some people claim that Amnesia Haze is an effective medical marijuana strain. It's well-liked among individuals suffering from tiredness, sadness, attention deficit disorder (ADD), or anxiety. Your head becomes clean and your thoughts are expanded after smoking it. This cannabis hybrid includes a Cambodian, Jamaican, Hawaiian, Thai, Afghani, and South Asian sativa; an Afghani and South Asian indica; as well as Haze. It has a nice taste of fresh citrus fruitiness that can put you in a good mood while tripping.
The Greatest Cannabis Strain Roundup
The following are our top five favorite strains of all time. With these, we believe that no cannabis connoisseur should live a day without sampling them! Of course, we fully recognize that readers will have different views. Perhaps you feel that Northern Lights isn't as good as others claim it to be. Maybe you'd want to proclaim your love for THC with a shout out. Let us know your favorites in the comments section. Also, let us know whether you've ever tried any – or all – of the above products.