What makes a popular marijuana strain one of the most coveted desirable strains? People like to smoke popular marijuana strains. The most famous cannabis varieties are typically prize-winning, which contributes to their high demand.
The greatest marijuana strain varies considerably from consumer to consumer, depending on their particular taste, requirements, and desires. What works for one person may not work for someone else because tastes may be extremely different. There are, however, certain marijuana strains that everyone should experiment with at least once.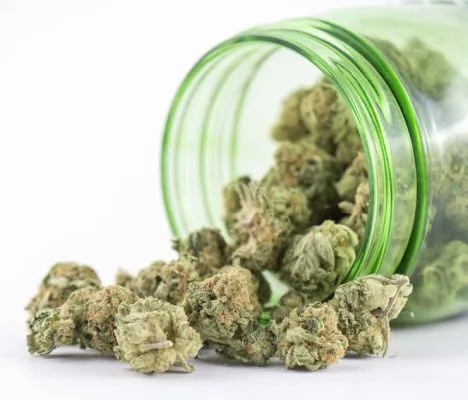 Here's a list of the top-rated award-winning marijuana strains that you should try.
5 Award-Winning Cannabis Strains You Have to Try
You might be wondering how we determined which cannabis strains are the best, so let us explain. First and foremost, we consider each strain's influence in the cannabis gene pool as a whole. We also took note of the numerous accolades obtained by various strains. The Cannabis Cup is the most prestigious marijuana competition on Earth, and winning it is an achievement.
We took into consideration the strains' popularity, as well as their potency, tastes, odors, and effects. Whether you're searching for something to pep you up or calm you down, give you energy or help you sleep, we've compiled a list of our top-5 recommendations for award-winning marijuana strains that we think are definitely worth trying.
1 – Super Lemon Haze
Super Lemon Haze is a sativa with two Cannabis Cup victories under her belt. She was one of only two back-to-back Cannabis Cup winners, winning in Amsterdam in 2008 and 2009. Super Silver Haze (her mother) accomplished the feat in 1998 and 1999, becoming the second person to win back-to-back Cannabis Cups.
The original strain of lemon cannabis is the rare, potent variety called Lemon Haze. It has a THC content (up to 22 percent) that puts it among the most powerful in the world. This green beauty was bred by Green House Seed Company, which is where it gets its name from. This strain truly lives up to its name and reputation thanks to its strong lemony aroma and flavor.
There are few things as uplifting as a limonene-rich Super Lemon Haze strain. Since winning its most recent Cannabis Cup in Amsterdam more than ten years ago, the flavor profile has kept Super Lemon Haze at the top of the game. The flavor is everything one would anticipate based on the name, but it's not quite as sharp as you might believe.
Super Lemon Haze's effects are particularly lively and energetic, so it may not be the best strain for people who are naturally tense. It will improve your mood and provide positive energy and creative introspection. It's great for people who suffer from tiredness and exhaustion.
2 – Skunk #1
Skunk #1 has had a huge influence on the cannabis industry across the world. It's well-known for its genetics and is recognized as one of the first and finest real hybrids of this era in cannabis breeding. Skunk #1 is a hybrid strain that combines three true-breeding landrace strains: Afghani, Colombian, and Mexican.
Skunk #1 is a cannabis legend, and it maintains the high quality of marijuana. Skunk #1 won first place in the High Times Cannabis Cup (Cultivator's Choice) in 1998, was named Best Overall Strain at AMEC Cup in 2009, and received Soft Secrets Strain of the Year in 2013.
Marijuana was almost always seeded before Skunk #1 came on the scene, and buds appeared to be less appealing. Before Skunk #1, there was no indica/sativa hybrid that could maintain the cerebral effects while still producing large yields of thick buds in just eight weeks of bloom.
Skunk #1 is the first skunk variety, characterized by a powerful skunk-type scent and subtle earthy undertones. It promotes enhanced creativity during the high-energy buzz. In addition to that, owing to Skunk #1's strength, tension and hunger are likely to diminish.
3 – Jack Herer
Jack Herer is a high-THC strain named after cannabis advocate, writer, and "Emperor of Hemp" Jack Herer. With over eleven accolades to its name, exceptional THC levels, and a distinct flavor profile, Jack Herer is a best seller for a variety of reasons. This strain has an earthy pungent aroma with notes of citrus fruit and pine, as well as a little spice.
Jack Herer is a world-renowned sativa-dominant hybrid known for its power to produce a clear-headed buzz combined with a surge of focused energy. The strain is frequently used by individuals to reduce stress and anxiety, as well as other ailments such as headaches and depression.
It's a low-CBD strain, so if you want something more chill, go with an indica-dominant variety. However, Jack Herer is ideal for individuals seeking for a zesty high. It gives off a lovely, energetic high that is ideal for daytime use.
Jack Herer was developed in the Netherlands by Sensi Seeds. It was intended to combine the heavy resin production of indicas with the cerebral stimulation associated with sativas. It was later promoted as a medical-grade strain by Dutch pharmacies. This spicy, pine-scented cannabis has won a number of awards for its potency and quality since then.
4 – White Widow
White Widow is a legendary cannabis strain that originated in the Netherlands. It's a well-balanced hybrid created by Green House Seeds in the Netherlands. White Widow has been winning the Cannabis Cup since it first debuted in 1995. Since then, it has graced every coffeeshop menu in Amsterdam, where it remains one of the most popular strains today. It took home its most recent Cannabis Cup in 2014 and, prior to that, numerous other accolades.
The THC content of this classic indica variety is up to 20%. Its name, White Widow, comes from the lot of resin that completely covers the buds, giving them a distinctive whitish appearance as they near maturity.
White Widow cannabis seeds produce a well-balanced hybrid that is said to be a cross between Brazilian sativa and an unknown indica from India's South, according to SeedFinder.
When smoking White Widow, you may anticipate a powerful and immediate burst of euphoria and energy that boosts both creativity and conversation. It leaves users feeling energetic yet calm in a state of euphoria that allows them to function adequately – albeit with slightly more positive energy.
5 – Northern Lights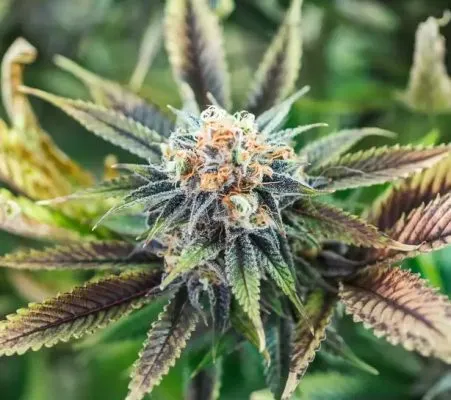 The legendary Northern Lights is a pure indica strain that has won Cannabis Cups in Amsterdam since 1990. It's a pure indica plant with resinous buds that people like. It also gave rise to popular crossbreeds such as Super Silver Haze and Shiva Skunk.
Northern Lights is said to have originated in Seattle, Washington, but was exported to the Netherlands by Sensi Seeds, which now distributes it. The legendary variety comes from Afghani and Thai strains – it's 95% indica and 5 percent sativa – making it extremely soothing.
Northern Lights is known as a "two-hit and quit" strain, and it puts the body into an incredibly sleepy state. Even in low doses, the desire to sit on the sofa and watch television may be too much for first-time users. Happiness and well-being accompany the physical high.
The fragrant buds of Northern Lights, which are encrusted in crystals, have a uniquely strong sweet and spicy aroma. The psychotropic effects reduce muscular tension and bring peace to the mind, resulting in euphoria. It's a highly sedative type that's commonly used to combat stress and tension.
Award-Winning Marijuana Strains: Roundup
So, there you have it. These are five award-winning marijuana strains that we recommend you try. There's a strain for everyone on this list. Super Lemon Haze is ideal if you want to boost your spirits and energy levels, while Northern Lights is great if you want to ease yourself into deep relaxation zones. White Widow, on the other hand, combines indica and sativa characteristics in just the right proportions.
Hopefully, our list of the top five stains will be informative and useful to readers. Is one of your favorite stains missing from the list? Please let us know why you like it in the comments area below if that's the case.