Try using this lemon drizzle cake in place of regular weed brownies. It's just as delicious, convenient, and even more healthful than those made with butter or milk!
Looking to try something new? Check out this BLACK MINTZ marijuana strain.
Marijuana edibles are more popular than ever. For decades, desserts like the weed brownie have been a part of the stoner circuit, but we've advanced far beyond the basics. At a 4/20 celebration, you'll find marijuana chili, cannabis cocktails, and pot tacos among other things.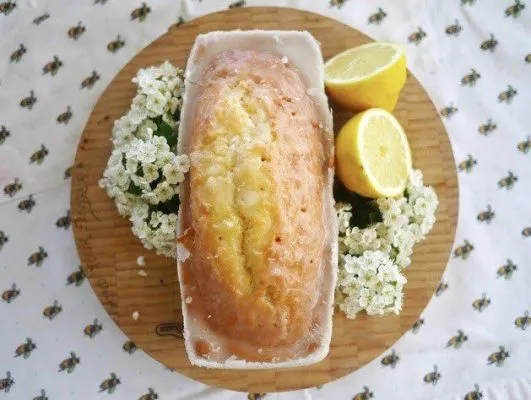 So, next time you want to create something delicious in the kitchen, why not try something different? Those looking to quit smoking cannabis may simply cook some baked goods. But rather than making boring brownies, how about a delectable lemon drizzle cake?
Lemon drizzle cake has recently been named the most popular dessert in England. It's a very conventional kind of cake made with inexpensive ingredients and a simple technique. It is impossible to get bored of, so learning how to make this recipe is a fantastic method to wow your friends.
Lemon drizzle cake is not difficult to prepare. Typically, it's made in the shape of a loaf rather than a circular cake, as we'll do in this recipe. Our canna lemon drizzle cake should make around 10 slices and will keep for future consumption in a Tupperware container!
Stick around to find out which strains are ideal for this recipe, as well as the benefits of lemon-flavored ones. Alternatively, if you don't want to learn about any of the wonderful strains, read the article from beginning to end.
Supplies You Will Need for This Recipe
The fact that this Lemon Drizzle Cake uses only a few ingredients is one of its greatest features. To prepare this cake, you just need a small number of ingredients.
Here is what you'll need:
Unsalted cannabutter
Caster sugar
Medium eggs
Self-raising flour
Lemons
Caster sugar
Of course, you'll also require some equipment. The following are the bare essentials:
3 x 8 inch (8 x 21cm) loaf tin
Greaseproof paper
Oven
Whisk – can be hand whisk or electric
Cooling rack
Mixing bowls
Juice extractor
Grater
Weighing scales
It's also a good idea to have a cake skewer on hand to double-check the cake after it's baked, even if it isn't required. There are certain technical adjustments that you may make in a hurry. You could replace fresh lemon juice with lemongrass essence, but you won't get any of the lemon zest that gives this dish its distinctive flavor.
An airtight container is also an excellent investment. Storing this cake in the refrigerator will cause it to dry out, so you can leave it out on the side. It must be stored in an airtight container, however. If you make a lot of cakes, consider purchasing a cake tin!
At the top of the list, it warns that you'll need cannabutter. I go through how to make cannabutter later in this post, but the two essential ingredients are butter and cannabis. If you're making marijuana with this recipe in mind, you'll need some great strains.
Top Lemon Drizzle Cake Cannabis Strains
Citrus cannabis strains abound. As a result, you won't be surprised to learn that lemony strains go well with this lemon drizzle cake. Fortunately, many citrus-forward types have amusing names. Twisted Citrus and Lemon are two such options. Others, like XJ-13, are a little more difficult to comprehend.
The combination of the lemony flavors from the fruit and grapefruit, as well as other additions such as fresh herbs and spices, produces a bright flavor that's perfect for summer. All of these options are strong lemon strains that contribute to this cocktail's wonderful taste. Of course, you may use whatever strain you want; but it would be a mistake not to add extra lemon tastes.
Let's go through the three strains we like to include in this recipe:
Lemon Thai
New World Wonder is a sativa-dominant hybrid that's highly cerebral and uplifting. This strain gives you a sharp, invigorating high. You'll be buzzing with energy after using it. Adding this to a lemon drizzle cake will keep you energized all day long, making it the ideal afternoon pick-me-up. The lemon tastes are quite strong and sour, much like fresh lemonade. Be careful while consuming New World Wonder since it has a THC content of 22 percent.
Citrus OG
Citrus OG, a sativa-dominant hybrid, will have you feeling uplifted and cheerful. Users also claim that it relieves tension while making you feel simultaneously calm. It has a more invigorating flavor than Lemon Thai with some increasingly sharp tastes. It complements a lemon drizzle cake beautifully. Citrus OG is also less potent, having an THC content of about 17%, which makes it more appropriate for novices.
Hawaiian
Looking for something more exciting? The Hawaiian strain offers much more than just lemon. It's a fruity strain with undertones of lemon and pineapple as well. When compared to our top two choices, Hawaiian has a 20 percent average THC concentration, which is midway between the other two. It also adds some unique tastes to the mix, making it even better in my opinion.
A Quick Lesson in Limonene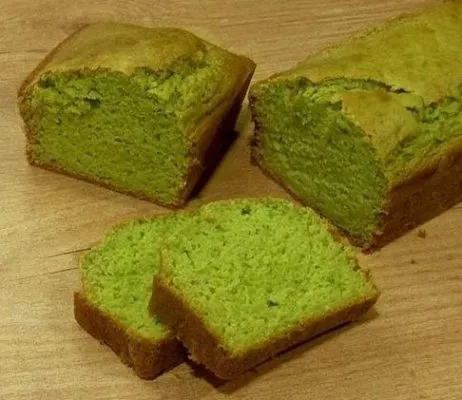 Where do these strains get their flavor? Terpenes are to blame. The terpene limonene, for example, gives the lemony flavor. If you were wondering, terpenes are the aromatic chemicals found in plants. They've been used in aromatherapy for a long time due to their therapeutic effects.
What about limonene, you ask? This citrusy terpene, present in the rinds of citrus fruit, has a number of health advantages. According to several research, it may help with inflammation reduction and heart health improvement while also reducing stress.
Limonene is also a known energizing terpene. That's why people who consume citrusy sativa strains frequently feel so motivated and energetic!
We hope you're already a believer in lemony cannabis strains to feature in this lemon drizzle loaf. So, let's make some cannabutter.
How to Make Cannabutter
Cannabutter is simple to produce, but it's absolutely necessary for every cannabis recipe. Make a point of setting aside some time to prepare it.
1 cup of butter and 1 cup of cannabis, ground coarsely after decarbing are required. A slow cooker or crockpot is also necessary, as well as a cheesecloth.
To begin, decarboxylate your marijuana. Preheat the oven to 245°F and lay the entire cannabis buds on a baking sheet. Cook for 30+ minutes until the cannabinoids are activated.
Using a hand grinder, coarsely grind the decarboxylated buds.
In a pan/crockpot/slow cooker, gently melt the butter over low heat. To help it melt more easily, add 1 cup of water.
In a small saucepan, combine the butter and ground cannabis and set to heat over low heat, stirring occasionally.
Simmer for up to 3 hours, stirring frequently to prevent scorching. If the mixture comes to a boil, turn the heat down.
Remove the plant part from the juice using a cheesecloth. Strain it into a jar and chill it.
Place the butter in the fridge for an hour. The butter will harden, and the water will sink to the bottom. Remove the water from top and store in the fridge until ready to use it.
Lemon Drizzle Cake Tips and Tricks
Let's look at a few pointers for making your canna lemon drizzle cake perfect before we get started with the recipe. These are tips that any baker should know!
Beat the ingredients in separately: It's easy to put all of the components into the mixing bowl and whisk away. If you're in a hurry, this may work; but it is unquestionably better to do it separately. The texture will be much smoother.
Make cupcakes if you don't have a loaf tin: If you don't have a loaf tin, you can use a cake or cupcake pan instead. Cupcakes take longer to bake than bread, so keep that in mind when preparing the recipe.
Can you use all-purpose flour? Yes! You'll also need a rising agent, however. Every 150g of all-purpose flour should be combined with two teaspoons of baking powder.
Is caster sugar necessary? In the United States, you'll have a lot of trouble locating caster sugar. It dissolves more easily than other sugars, but granulated sugar will do. The texture will be somewhat different, though.
Make sure your ingredients are room temperature: Remove the eggs and butter 10 minutes before baking. If the eggs and butter are cold, the batter will split and curdle, resulting in a mess.
Be careful with the oven: It's tempting to check on your cake while it cooks – don't! The cake will sink if you allow heat out of the oven. If your cake isn't cooked after testing it at the end, carefully return it to the oven and carefully shut the door. Slamming the door might damage your dessert.
Canna Lemon Drizzle Cake Recipe
You Will Need:
8 ounces cannabutter
11 ounces caster sugar, separated into 8 ounces and 3 ounces
4 medium eggs
8 ounces self-raising flour
1 ½ lemon
3 x 8 inch loaf tin
Instructions:
Preheat the oven to 350˚F.
Mix 8 ounces of cannabutter and 8 ounces of caster sugar in a mixing bowl. One by one, add the eggs to the mix.
Sift in 8 ounces of self-raising flour.
To make a pomegranate-pink cocktail, combine the rinds of one lemon and half of another in a mixing glass. Combine the zest in the mixing bowl.
Greaseproof baking paper should be used to line the loaf tin before filling with batter. After that, level the top and place in an oven for 45-50 minutes. Although a cake skewer does not need to come out dry when testing for doneness, it is best if it does. To finish off, remove from the oven and let cool.
While the loaf cools, combine the lemon juice and the remaining caster sugar to make the drizzle.
Remove the bread from the cake tin and set it on a cooling rack. Allow the lemon drizzle to soak into the bread after serving.
Cut into slices and serve.
Have you tried this cannabis lemon drizzle cake recipe? Let us know how it turned out!