If you thought CBD treatments were limited to certain methods, you'll be surprised to know that there are many new ways to enjoy CBD's therapeutic benefits in 2021. CBD nasal sprays are a relatively new addition to the world of CBD products. At first glance, you might assume that they function similarly to traditional nasal sprays used for congestion or allergies. So, does CBDnasal spray fit this category?
Continue reading to learn the advantages, origins, and use cases for CBD nasal spray.
What is CBD?
Do not be discouraged if you are new to CBD products and treatment; many people are in the same situation as you. Although cannabinoids such as CBD have been increasing in popularity, there is substantial proof that it can be helpful for a diverse array of treatments. Do not write it off as simply a fad; explore what evidence suggests about its benefits.
CBD is an acronym for cannabidiol, which is a prominent active ingredient found in marijuana (cannabis) plants. Even though CBD comes from the hemp plant (a relation of the cannabis/marijuana plant), it does not create the psychoactive effects or "high" associated with THC-containing products.
CBD has a similar structure to endocannabinoids, which are active ingredients that the body produces. Endocannabinoids and the ECS work together to control various functions in the body, such as appetite or inflammation. In many cases, CBD can change how these function by interacting with cb1 and cb2 receptors in the endocannabinoid system.
Although CBD is not a cure-all, it has been shown to alleviate many symptoms related to more significant health issues. Among other benefits, CBD users report feeling less seizures, joint pain, and mood swings–without the risk of addiction that often comes with narcotics.
After years of research, cannabinoids and CBD have been found to be effective treatments with limited side effects. These side effects may include fatigue, drowsiness, or dry mouth. It is important to note that CBD may interact with blood thinners, supplements, or medications that you are already taking.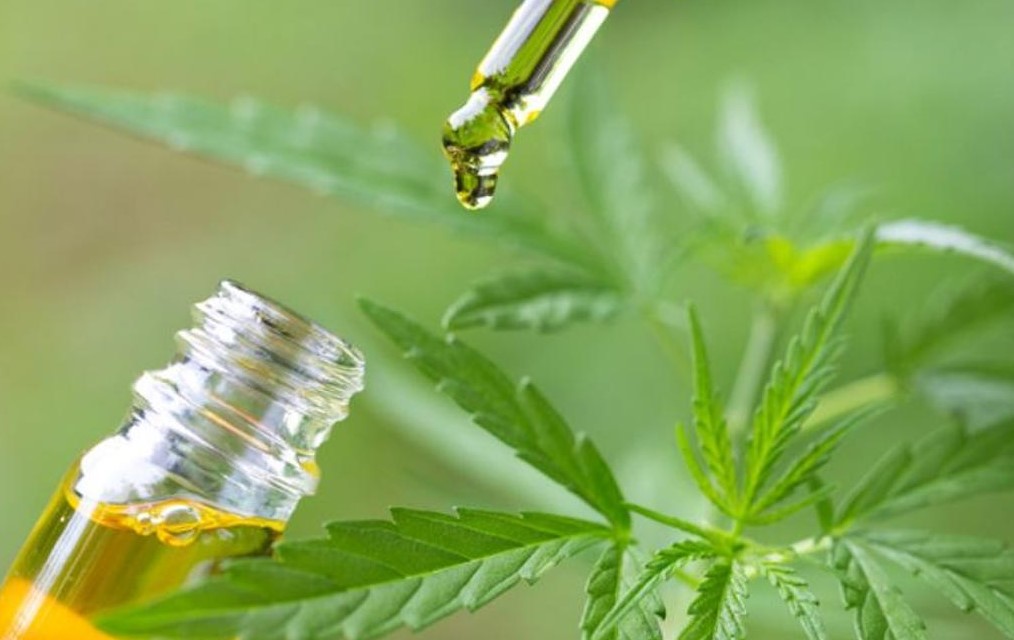 Benefits of CBD
Because of its various benefits, CBD has become a go-to treatment method for managing different symptoms and ailments. Its ability to improve mental wellbeing, physical wellness, and provide multiple positive effects make it a healthy option for many people.
Pain Relief
CBD is known to relieve pain, and this product has anti-inflammatory properties. This can be helpful for people who are experiencing pain as a result of inflamed nerves or muscles. Studies show that CBD can even help with treating chronic pain in some cases.
Non-Addictive Treatment
CBD is often sought out by those who want to steer clear of addictive substances. For example, people in recovery may find that CBD helps relieve pain without the risk of addiction associated with many traditional treatments like psychoactive painkillers.
With that in mind, CBD might be an effective solution without the worry of becoming addicted. In 2015, a study revealed that taking CBD could potentially help treat nicotine addiction.
Neurological Benefits
One of CBD's most talked-about advantages is its potential to help with neurological disorders such as epilepsy, Parkinson's disease, and Alzheimer's. In one study, researchers found that CBD lessened seizures by 37% in patients who had severe cases of epilepsy.
A few of the potential benefits found in CBD treatments, according to current research, are listed below. Other possible advantages include better heart health, diabetes prevention, acne treatment, and relief for cancer patients' symptoms.
How Does CBD Nasal Spray Work?
CBD nasal sprays are a cinch to use – if you've used a saline nasal mist before, then you're already familiar with the process. Simply bring the bottle up close to your nostril and give it a press as you inhale. You'll notice a light mist travel up into your nose area.
CBD nasal sprays work in a similar way to other common nasal sprays, such as those for allergies and sinuses. They have a fast-acting effect that can clear congestion and open up airways. CBD nasal sprays are mostly a mix of CBD and saline solution, which work together to provide quick relief. These types of CBD products work by the cannabinoids interacting with the central nervous system. The main distinction between nasal spray treatments and other CBD oil solutions, edibles, etc., is that they have an immediate effect once administrated.
Compared to other oral CBD treatments, which can take time to be absorbed into your system, CBD nasal sprays travel quickly to your bloodstream. As this article notes, "the thin nasal skin mucosa allows active principles to easily pass through the blood flow; thus, the nose-to-brain delivery system can increase booth bioavailability and absorption speed."
Although CBD nasal sprays are quickly absorbed, that doesn't mean they're more or less effective than other solutions.
CBD nasal sprays not only provide multiple benefits of CBD but may be preferred for clearing congestion or relieving allergies. This is because of CBD's anti-inflammatory properties which soothe and open airways in the nasal passageways, making it easier to breathe when congested.
CBD Nasal Spray vs. CBD Oil
Weighing your options when it comes to CBD products can be tricky- do you want something that people know and love or are you willing to take a chance on something new? In terms of which is better, it honestly depends on the person. For example, many people prefer CBD oil because its commonplace while others may enjoy using nasal sprays since they're newer and sleek.
Although both CBD oils and nasal sprays are non-psychoactive because they do not contain THC, there are still some key differences between the two. Unlike CBD oil, nasal sprays will blend with a saline solution which can offer relief without any psychoactive effects. In addition, while CBD oils may be more effective in finding targeted relief for pain, CBD nasal sprays work by targeting your system through the nasals passages.
When you use CBD nasal spray, the CBD is absorbed directly into your bloodstream faster because it goes onto the thin nasal mucosal membrane which has blood vessels.
CBD oils and other products may be improved when combined with other active ingredients found in cannabis. For instance, check if terpenes have been removed or added to your CBD products. Terpenes are naturally occurring chemical compounds that offer their own benefits and improve the benefits of CBD. CBD nasal sprays are quick-acting and mostly helpful for reducing inflammation or congestion, while CBD oil is more potent and takes longer to work but can target specific areas.
CBD Nasal Sprays vs. Inhalers
CBD nasal sprays and CBD nasal inhalers work similarly, providing instantaneous relief through anti-inflammatory benefits upon inhalation.
CBD nasal sprays have a more refreshing effect due to the saline solution and are often chosen by patients over other treatments for allergies or nasal congestion. All you need is a gentle sniff to receive the benefits of these products.
CBD Inhalers not only have a refreshing effect, but they also help clear airways and improve breathing. Nasal sprays are more commonly used by patients with allergies or congestion, while inhalers are usually the preferred method for asthma or other breathing difficulties.
Your preferred CBD product will depend on what Benefits you are looking for and your current situation. Although in recent years Hemp-derived CBD oil has become popular, CBD nasal sprays have the unique ability to offer immediate relief by soothing and clearing your nasal passageways . When seeking cannabis as medication it is best practice to consult a physician about your symptoms, preferences, and They can advise you on the best type of products And dosage amounts.