Quick. What do you think about when you hear 'cherry pie'? Do you somehow picture a piece of delicious looking slice of cake with a piece of cherry on top? What we have here is nothing of that kind. In fact, the indica dominant Cherry Kush strain here is sometimes called cherry pie, but even so, ours have its own distinct beauty, fragrance and wonderful benefits.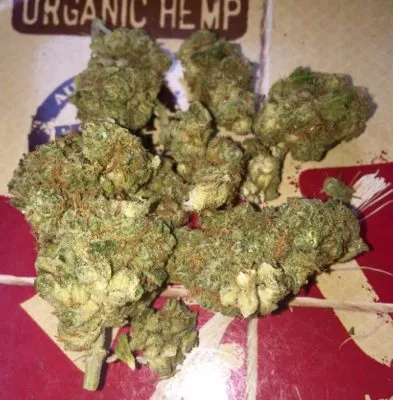 You see, cakes and pies provide a quick energy boost as well as a surge in your sugar level. It not only leads you one step closer to having diabetes, but it also puts you out of business.
Our Cherry Kush, on the other hand, is a different story. This powerful variety provides you with a cerebral high that makes you feel uplifted, cheerful, and completely unwinded. As a result, it's an excellent marijuana strain for social gatherings and parties because it allows you to share your happiness with others. Use this cannabis strain with your friends and everywhere you go, you'll be filled with joy and the sounds of giggles and laughter.
This strain is sometimes called Cherry Pie in California, or rather, some individuals believe they are the same thing.
Cherry Pie, on the other hand, is the result of a cross between F1 Durban (F1 x Durban Poison) and Grand Daddy Purple. Cherry Kush, an Indica-dominant hybrid with Purple Afghani and OG Kush as parents, results from the combination of these two strains. Both are unique varieties, as you can see.
Effects
Cherry Kush has a powerful body high, but some users may experience a cerebral high at the start of its use. Once the effect of this strain kicks in, you'll begin to feel elated. As a result, stressful ideas that plague your mind will begin to depart.
This is a strong strain that leaves you entirely relaxed throughout your whole body. As a result, if you use too much, you may become couch-locked. So, this is either beneficial or detrimental to you depending on the time of day or what needs to be done. It's great for relaxing down and chilling out. But if there are things to accomplish, the last thing you want to do is overuse it.
Cherry Kush is a sedative indica strain that gradually elevates your mood as its stimulating effects begin to fade.
Fragrance
Cherry has a distinctive fragrance, which most of us like. This strain does not let down, as it includes a pungent odor and the sweet aroma of cherry with a somewhat earthy undertone.
Flavors
This strain is one of the most delicious medical cannabis available. It's not only smooth, but it also has a pleasant cherry flavor with a touch of sweetness and fruitiness to it. In certain cases, this might be due to the quality of the harvest or other variables.
Adverse reactions
Because of the extremely potent nature of this strain, inexperienced users and first-time consumers should avoid it. In addition to dry mouth and eyes, other possible undesirable effects include dizziness and nausea. Cannabis' use is completely natural.
If you stay in the confines of moderate limits, this plant will provide all of the advantages listed in the section on effects and medical usage.
However, when you use too much, or over your tolerance, there might be other responses that are not beneficial to you. Some people may feel a mild headache or dizziness as a result of using too much Cherry Kush. Occasionally, some individuals may develop paranoia as a consequence of the surprise at how powerful Cherry Kush is.
Medical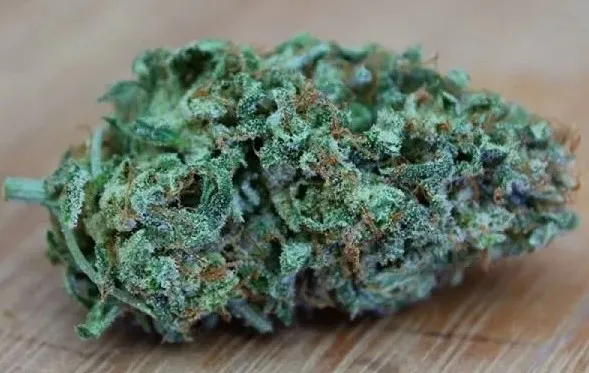 Cherry Kush is a wonderful anxiety and stress reliever due to its cerebral high and uplifting mood-elevating qualities. It may also be utilized to alleviate the symptoms of minor chronic pains, such as headaches, migraines, and muscular spasms, in addition to curing chronic pains.
Cherry Kush, in the end, has a pleasant flavor and aroma. It is an indica-dominant strain that's high in THC and low in CBD. When you smoke it, its effects begin to wear off after about three hours. Aside from that, because of its presence of CBN, it can help with hunger as the impact begins to wane. Unfortunately, this strain contains a relatively small amount of CBD (which means it won't work for seizures), so keep away if you're looking for something stronger!
Another advantage of Cherry Kush is that, as the effects taper down and fade, you may become weary. This helps individuals suffering from sleeplessness or difficulty sleeping get much-needed rest for overall body recuperation.
Growing
Cherry Kush is a strain of cannabis that originated in the United States. It was originally bred by crossing two other strains: Cherry Chocolate and OG Cheese. The flowers have dull red hairs mixed with darker red hairs on them, making the plant look hazy. Cherry Kush may be cultivated indoors, outdoors, and in greenhouses. This beautiful looking plant has bright green buds coated with a thick layer of trichomes and looks magnificent.
Flowering Time
Indoors
Cherry Kush has a typical flowering duration of 55 to 65 days. While this plant is modest in size, it has a high yield. You may harvest up to 16 ounces per square meter by utilizing the Sea of Green (SOG) and Screen of Green (ScrOG) tactics.
Outdoors
Growing this strain outside in an area where it is not restricted and with a temperature of 70 to 80 degrees Fahrenheit should be fine. If you properly nurture it, you may expect a yield of more than 16 ounces per plant.