A career as a budtender is perfect for individuals who are passionate about cannabis and enjoy interacting with people. As the demand for medical and recreational marijuana increases, dispensaries need knowledgeable and reliable budtenders to advise their customers. Here's how to become a qualified expert in all things cannabis so that you can provide quality products and educate your customers on their legal uses.
What Is the History of Budtenders
The first dispensary, The San Francisco Buyers Club, opened in 1992 during the AIDS crisis. This is where the term budtender originates from; it is a play on words of "bud" and "bartender". When medical marijuana became legalized in 2000, the budtender role shifted from that of a casual weed dealer to become a knowledgeable advisor for patients needing medical assistance. Sparc has some of the best trained professionals around; if you need advice, pay them a visit!
Who Are Budtenders?
At dispensaries, budtenders are the marijuana and cannabis experts. They act as retail professionals, educators, and personal counselors to consumers. As trustworthy interlocutors, they wear many hats at the same time. Budtenders listen to and answer questions from customers (new and returning) to reassure them and guide them through their purchase decision. Additionally, as educators in the marijuana business their role is explain the best uses for cannabis products based on each customer's needs preferences But more than that – budtenders also work to remove barriers between consumers new/reluctant legalized cannabis users by sharing practical facts ang helpful opinions..
What Is the Modern Budtender like?
Budtenders are an essential part of the dispensary ecosystem, acting as advisors and experts to patients who use medical marijuana. In states where recreational adult use is authorized, budtenders play a pivotal role in keeping cannabis consumption safe. To be successful, modern budtenders need to juggle strict rules with unique needs and wants. Any mistake could have dramatic consequences, so dispensaries expect their employees to have extensive product know-how.
How Does the Budtender Role Function Today?
Most legal markets have regulations that mandate production facilities deliver pre-packaged buds to their dispensaries. Thus, most budtender roles don't require you to weigh the buds. The budtender is also responsible for handling the cash register.
With the legalization of marijuana in many states, the budtender's role has shifted from traditional salesman to educator.
What Does It Take to Be a Budtender?
In order to work as a budtender, you must have an clean criminal record and show excitement for the cannabis industry. Customers who visit dispensaries will look to their budtenders for guidance on what purchase is right for them. So it is essential that your employees are knowledgeable about all things cannabis related including popular trends, different strains of marijuana etc. You also need to be passionate about learning more because this industry changes rapidly.
A background in the service industry is always a plus, as you will be expected to communicate with different types of people who are counting on you to guide them to the best product. Making them feel comfortable should be a top priority.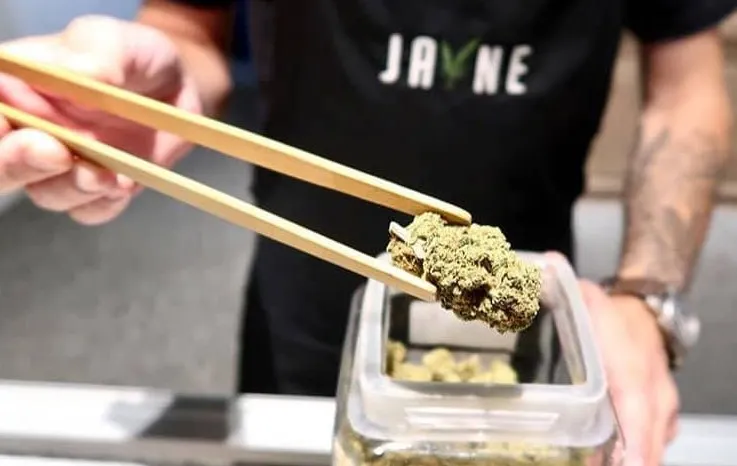 What Is the Most Challenging Aspect of Being a Budtender?
Budtenders sometimes have customers who come from states that haven't legalized cannabis yet and want to take some home. This can be difficult to manage since it requires staying up-to-date with the most current regulations surrounding travel and legalities.
What Is the Guide to Becoming a Budtender?
If you're looking to get into the dispensary business, this guide is for you. It provides information on how to get trained and certified so that you can build a successful career path within the industry. With weed legalization still in its early stages in the U.S., the guide also helps budtenders identify and take advantage of new growth opportunities in the business.
Product Knowledge
By being knowledgeable, you increase your value to the dispensary customers. As a budtender, part of your job is understanding marijuana vocabulary, strain genetics, product descriptions and different consumption methods. This allows you to provide quality recommendations based on each individual customer's needs.
They can help consumers learn about terpenes, cannabinoids, strains, the differences between Sativa and indica plants, and how to get the most out of different products. You have an edge as a retail professional who understands upcoming trends and how they'll affect the business. Furthermore, you're able to assist customers in comparing prices, measurements, and weight conversions so they know what they're buying.
Industry Trends
You need to be aware of changes and innovations at all levels of the cannabis industry as a budtender. With continuous rule and regulation changes, it is critical for businesses to understand how these will affect their customer landscape. In order to do this effectively, subscribe to specialist publications and follow industry experts online – this way you can receive real-time updates on changing regulations and needs.Marketing communications strategies must be local in order adapt successfully to the ever-changing landscape.
Be Personable
The dispensary worker who has the closest contact with customers is known as the budtender. They need to completely understand and represent the dispensary's values while also providing excellent customer service. You will be responsible for forming trusting relationships with various types of customers. Having personal knowledge about the products can help you better answer questions and share relevant experience stories. The dispensary needs you to deliver an honest message that the customers can trust. Pushing products is not enough, especially if they're not good quality or don't match the customer's needs.
Prepare for the Interview
When applying for a role at a dispensary, take the time to learn about their products. as an expert in the dispensary, you will be required to have excellent knowledge of everything they sell. Dispensaries ideally want candidates who are knowledgeable and passionate about the products.
Don't forget to list any other skills that could enhance your resume, such as retail or customer service experience. And if you have any medical experience, be sure to include that information as well.
Interview Tips Differentiate Yourself From the Competitors
You improve your chances of being hired as a budtender by having relevant experience and knowledge for the role. You can get this experience and knowledge by taking training programs. If you successfully complete this program, you will receive a certificate that will make your profile more attractive to potential employers. Mention any related experience in the cannabis business or with customers, and explain why it would be beneficial for the dispensary. If this is your first job in the industry, try to gain some experience first by taking an entry-level position within the company.
How to Find Budtender Jobs?
You can find dispensary job vacancies on websites and in store, so be sure to check your local businesses. You should also get in touch with the team to learn more about the requirements for the position. Additionally, you can look at social media platforms for dispensaries to find information about jobs. If you're looking for a more traditional job search, start with Google. Try searching "Budtender jobs near me" to create a list of potential employers. LinkedIn and Indeed can also be helpful in your search, as many companies post their vacancies on these platforms.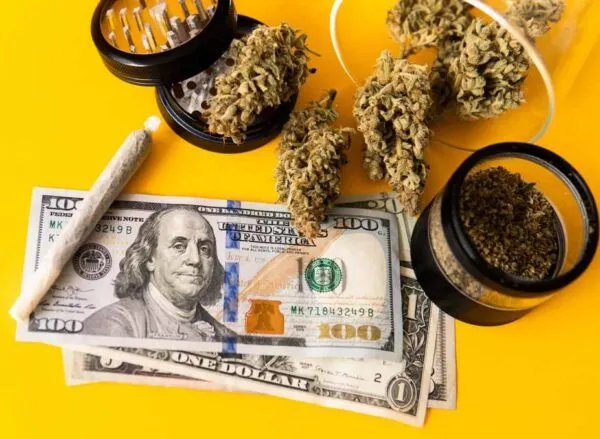 How Much Does a Budtender Make?
The median salary for a budtender in California is $32,000 per year; however, most begin their roles making approximately $17 per hour. While the job may not initially pay well, it offers several exciting benefits, such as being able to sample the product. Keep in mind that marijuana businesses are growing rapidly, so this entry-level position can act as a springboard to move your career forward within the company. Additionally, where you work will affect how much money you make.
What Does a Budtender Need to Know?
As a budtender it is essential that you create a positive cannabis experience for your customers. The advice you provide about strains, dosage and their effects can help people avoid harmful or traumatic experiences. Additionally, it's important that you ensure customers know what to expect from their product and chosen consumption method.
Where Can You Find the Best Budtender?
If you're looking to enter the dispensary industry, your best bet is to find a knowledgeable budtender willing to share their secrets with you. search for someone in an area where dispensaries have been around for awhile – these places usually have more experienced workers. However, if you can't find anyone locally, try reached out to online or offline training facilities. The trainers there will be able to connect you with people who have the experience and knowledge required to help get started in this field.