Thailand, which not long ago had some of the strictest drug policies in the world, is now getting into the weed industry.In June, Thailand's Food and Drug Administration decriminalized marijuana and hemp by removing it from the Category 5 narcotics list.
The Thai government recently passed a bill legalizing the cultivation and sale of marijuana for medical use. This change in legislation is expected to position Thailand as an 'herbal hub' in Southeast Asia, given the country's abundance of natural resources needed to cultivate the plant. However, there are a few exceptions.
The legality and laws around THC are rather confusing: we'll explain it all
Various food and medicine items must have very little tetrahydrocannabinol (THC, the main psychoactive element in marijuana) present. Also, smoking pot recreationally or in public is still not allowed (which will be elaborated on later). Although Thailand's authorities no longer see marijuana as an illegal substance, they haven't written any laws regulating its trade yet. Therefore, selling and buying it is currently quite confusing.
Thais have been capitalizing on this legal gray area since the announcement in June. As you read this, illegal high THC content weed is being sold openly on Bangkok's Khao San Road; in Chiang Mai, a tourist is probably sipping on a marijuana-laced cocktail not knowing it's against the law; and somewhere on a Thai island, bongs are being ripped in public without any care of getting caught. Despite all these activities breaking the law, they've been tolerated up to this point. If you're planning a trip to Thailand, here's what we currently know.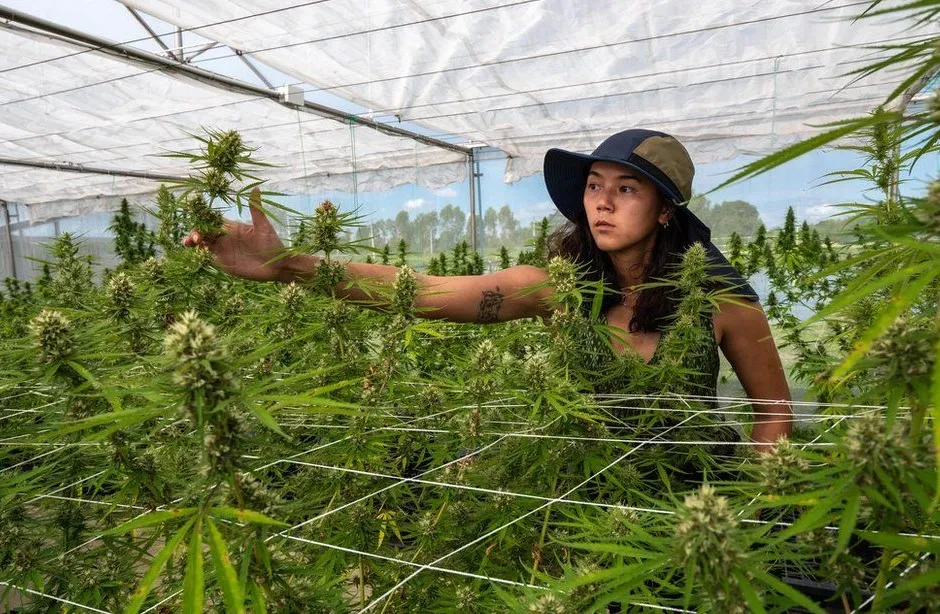 The medicinal use of marijuana is legal
Thailand became the first country in Asia to approve marijuana for medicinal and industrial use in 2018.
If you need cannabis with a THC content of 0.2% or less for medicinal purposes while visiting Thailand, you can get a prescription from an authorized hospital or clinic. Use your legally-obtained marijuana product in private, and you will be fine.
If you're under 20, pregnant, or breastfeeding in Thailand, you are not legally allowed to use cannabis unless you have a doctor's note. On the other hand, religious leaders such as Buddhist monks and novices are banned from smoking or growing cannabis but ARE allowed to utilize it for medicinal purposes.
However, decriminalization led to unlicensed vendors selling products that greatly surpass the government's THC limit. If you want to be cautious, especially as a tourist in Thailand, it would be best to purchase and consume your medicinal THC products from network-approved hospitals and clinics.
Don't miss out on what's happening around the world! Sign up for our email newsletter and get the inside scoop delivered straight to your inbox.
Eating & drinking marijuana
The law in Thailand dictates that food and beverage products containing cannabis – only those dispensed for medical use – must have less than 0.2% THC; however, this regulation is often disregarded on the streets.
In June, many food and beverage companies took advantage of decriminalization by creating cannabis-laced foods and drinks. For example, one company created a fish sauce with marijuana while other THC-infused drinks are being sold at convenience stores. However, a recent study from Thailand's top university discovered that 30% of these products went over the government's limit for THC content.
Although it may not be legal, many people argue that consuming marijuana through food or drink is a safer method than smoking it. Smoking cannabis comes with more scrutiny from the public eye (and potential penalties like fines or jail time; see below).
The ins and outs of recreational use of marijuana
Although much of the marijuana use in Thailand that has followed decriminalization is recreational, and given that people are increasingly using it in an open and public way, this doesn't mean it's legal.
Although people are now legally allowed to smoke marijuana in Thailand, the government is still cracking down on public smoking. Recently, authorities unearthed an old law from 1992 that prohibits any "act of public disturbance" resulting from smoke and/or smell. Violators of this law can face a 25,000 baht (around $690) fine and three months of imprisonment.
The Minister of Public Health in Thailand recently stated that although it's possible to loosen the restrictions on cannabis for recreational use in the future, as of now, it would be best if tourists refrained from using marijuana recreationally in public.
Can I bring my own cannabis products to Thailand now?
No. Based on the Tourism Authority of Thailand's established standards, products that contain cannabis and hemp extracts (as well as any parts of cannabis and hemp with more than 0.2% THC) are still categorized under Category 5 Narcotics list. Therefore, there is a greater chance you will be in danger if you smuggle your favorite gummies into Thailand.