Order Pre-Rolls Cannabis Online At Toronto's Best Online Dispensary
For an effortless, enjoyable experience, try a pre-Rolls: a joint that has been expertly rolled and finished with the perfect filter – also known as crutch.
If you're looking for a quick, easy, and economical way to enjoy cannabis with your friends, look no further than joints! These cigarettes are much more discreet than bongs or edibles, require less financial investment from the consumer, can be shared among several people at once; plus they're disposable when you're finished. For those seeking hassle-free smoking experience without sacrificing flavor or quality of smoke – joints provide the perfect balance. Using Weed Delivery GasDank all customers at age off 19 and over can order top pre-roll and the best marijuana in Toronto.
Although it may take some skill and practice, learning to twist up a balloon animal is well worth the effort! With quick fingers or just a bit of extra time perfecting your technique, you can become an expert in no time. Order cannabis online to try the best marijuana in Toronto.
Prior to medical marijuana programs and regulated markets, consumers had to prepare their own joints. However, as cannabis shops began popping up around the country, there was a rapid surge in demand for ready-made smokeables that vary in strain potency and size. Buy the best pre-roll at GasDank online cannabis store.
Nowadays, adults all over can locate pre-rolls easily and rapidly, whether they want a quick puff or need perfect presents for cannabis beginners.
Sadly, pre-rolls have long been viewed in a negative light; many assume they are made with low quality marijuana and not rolled carefully.
Types of Pre-Rolls
With an array of choices on the market, customers can choose pre-rolls that suit their individual needs and preferences. Each strain is distinct in its effects, so it's important to think about what type will work best for you before making your decision.
Here are some popular selections from which to pick:
Indica
For anyone looking for relief from stress, sleeping issues or wanting to feel more peaceful and tranquil, Indica is the perfect strain. Its calming and soothing effects are renowned – you may find yourself feeling dizzy and sleepy soon after taking it.
Furthermore, indica with high CBD concentrations has been found to be a highly effective form of pain relief.
Sativa
Cannabis sativa is a strain that originates from tropical climes, where the sun's rays are more intense. Usually, sativa varieties have been reported to increase creativity and energy levels in people; however, it can cause anxiety for some.
Sativa is the ideal strain for masking symptoms and battling exhaustion, improving your productivity dramatically. Moreover, it has far more THC than CBD which gives you a cheerful high that will take away any worries of the day. In short, sativa can make an excellent addition to anyone's life who needs help with increasing their energy levels or moods!
Hybrid
Are you curious about pre-rolls with hybrid strains? Well, these are combinations of indica and sativa varieties that vary in their proportions. To understand the effects they can have on your body, it's paramount to do some research beforehand. That way, you'll be able to gauge what works best for you!
Prioritize the hybrid's characteristics according to your desired needs, whether it be aiding insomnia, enlivening energy levels or relieving pain. Using Weed Delivery GasDank all customers at age off 19 and over can order top pre-roll and the best marijuana in Toronto.
Moon rocks pre-rolls
Moon rocks are an incredible combination of cannabis buds, hash oil and kief. Traditionally they're composed of GSC, but you can utilize any strain to make them. THC levels in moon rocks are through the roof — these goodies will provide a powerful high that's sure to delight your senses!
Infused pre-rolls
For ultimate potency and flavor, pre-rolls are made with a combination of dried cannabis flower and extracted/concentrated THC distillate. As the paper is rolled or filled with the flowery blend, this specialized mixture is added to create an infused pre-roll that surpasses garden variety options in both strength and taste. A few even go one step further by dipping the final product into kief for extra special effects! Buy weed online with GasDank cannabis store.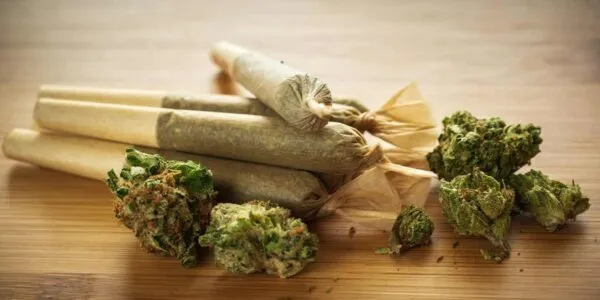 Even though the cannabis industry is transitioning away from labeling products with indica/sativa, it still remains important to understand the difference between them. Consumers are now encouraged to look for ratios of cannabinoids and terpenes that produce a desired effect. However, most dispensary items continue to be sold under these labels; so knowing what sets them apart can help you make an informed decision when shopping at a cannabis dispensary near me.
Benefits of Pre-rolls
While pre-rolls may not be for everyone, there are many individuals who find them to be incredibly advantageous and consistently choose this cannabis ingestion method. Buy weed online with GasDank cannabis store.
For those people, the following advantages of pre-rolls make them keep coming back:
You Avoid the Mess
Rolling your own joint calls for a prevalent level of technique and extensive amounts of determination. If cannabis joints are what you usually consume, then chances are the process to roll them can prove disorganized. Rolling inevitably results in lots of spilled herb along with considerable wasted material – which is why pre-rolls come out on top as the cleaner alternative when compared to rolling by hand. Order cannabis online to try the best marijuana in Toronto.
Furthermore, even for experienced cannabis smokers, rolling a joint can be more challenging than it appears!
They're Portable
Much like packs of cigarettes, pre-rolls come in single or multiple quantities that are easy to take on the go. For those with medical marijuana cards, this is particularly useful. It's imperative for pain relief and other medical issues when traveling to keep cannabis accessible (while always abiding by state laws), making pre-rolled joints a practical way to make sure it is available whenever you need it. Our Toronto's Best Online Dispensary provides top-toch the same day weed delivery for you to enjoy the best cannabis products.
They're Affordable
I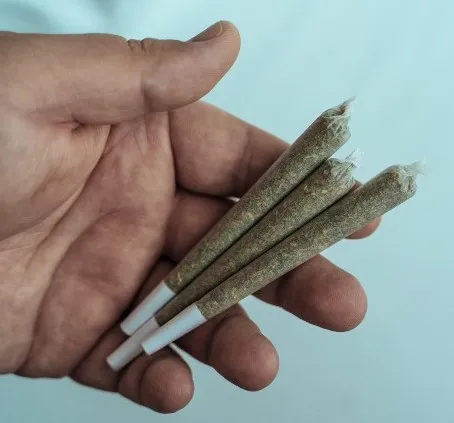 f you're new to the cannabis community and feeling overwhelmed by high-priced marijuana equipment, try pre-rolls instead! They are much more affordable but still offer an opportunity for you to sample a strain without investing in expensive flower. Plus, many places sell them individually — perfect if you don't know what your preferences will be yet. With pre-rolls, starting on your cannabis journey doesn't have to break the bank!
They're High Quality
If you're looking for an enjoyable and hassle-free way to enjoy cannabis, it's a smart move to purchase pre-rolled joints. Rolling your own can be entertaining, but it is easy to make mistakes that result in wasted weed such as rolling the joint too loosely or tightly; using either too much or not enough ground bud. When you buy pre-rolls prepared by professionals, they've got their craft down pat – ensuring every puff delivers maximum enjoyment while giving you the best bang for your buck!
Downsides of Pre-rolls
Despite the numerous benefits of purchasing pre-rolled cannabis joints, it's essential to familiarize yourself with any potential downsides before you take the plunge. Here are a few drawbacks associated with buying these products that should be taken into consideration. Our Toronto's online cannabis store provides best mail order marijuana and same day weed delivery service.
Pre-rolls Need Proper Storage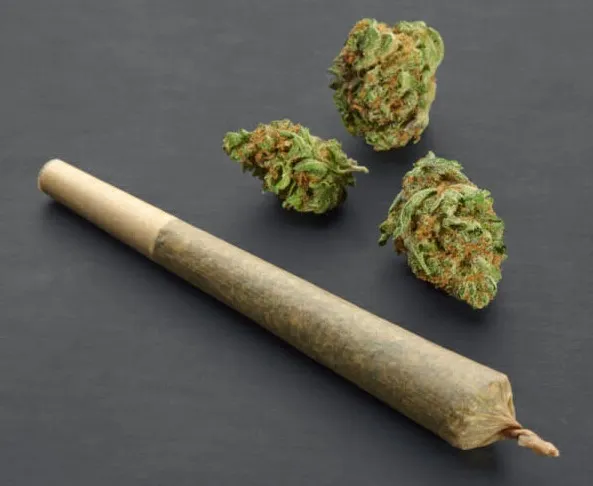 Not only is it critical to store all cannabis products in airtight containers, but flower products specifically need this kind of protection. A mason jar works well for many people; however, breakage could occur and ruin the contents inside if you're not careful. Thus, make sure that your chosen storage container won't shatter easily! Buy the best pre-roll at GasDank online cannabis store.
How are pre-rolls made?
Pre-rolls have a poor reputation for burning unevenly and clogging before they are smoked entirely. To avoid this, some brands don't even roll them – instead opting to stuff cone papers with substandard cannabis or trim that is difficult to identify upon inspection. This allows producers to conveniently get away with using lower quality materials without any consequence. Our Toronto's Best Online Dispensary provides top-toch the same day weed delivery for you to enjoy the best cannabis products.
The packaging of pre-rolls makes it difficult for consumers to discern the quality of cannabis within, leading many dispensaries to question whether stocking high-grade versions is worth their while. When shopping for a pre-roll, make sure you ask your budtender what materials went into its making and how it was rolled. Here are some frequent ingredients in pre-rolls!
Trim
Bypass pre-rolled joints and their often inferior quality cannabis – typically composed of trim leaves trimmed off the buds, leaving a smoky, hazy high with an unpleasant flavor. Avoid substandard highs by choosing superior smokeable options instead.
This trim includes minimal amounts of trichomes and terpenes, making it much less potent than buds. Enhanced by more plant matter in comparison to buds, when smoking this trim its grass-like flavor is distinctly evident due to the harshness inhaled. Best marijuana in Toronto available with Cannabis Delivery GasDank at our dispensary near me.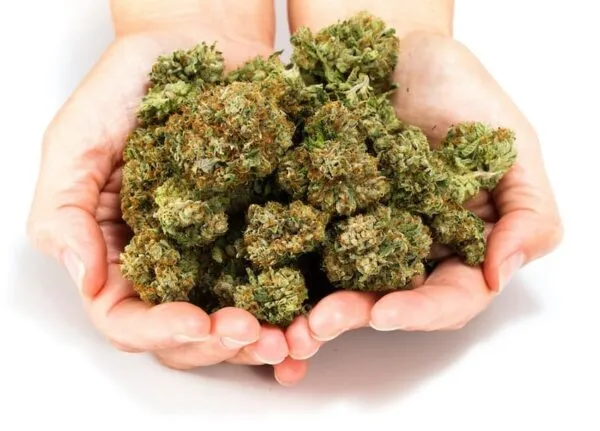 Producers are always looking for ways to monetize their product, which is why they often turn trim into pre-rolls and sell the remaining material to extractors so that it can be used to make concentrates. This helps them maximize profits while saving on costs. Our GasDank cannabis store provides best mail order marijuana and same day weed delivery service.
Shake
Besides the common sources for pre-rolls, there is an alternative and lesser known option: shake. Many times during the transport of cannabis or while packing and curing in jars, small pieces of flower break off; these nuggets are then used to craft pre-rolls that may not be as smooth nor strong as those made with full buds. With Toronto weed delivery service you can order cannabis online in Toronto and GTA.
Nugs
When it comes to joints, nothing beats full nugs. Not only do they make for stronger and more enjoyable smoking experiences, but these premium buds can also be ground down into pre-rolls that demand a much higher price tag. Unfortunately though, locating nug-sourced pre-rolls isn't easy as the majority of them are crafted from shake or trim products by producers and dispensaries looking to get rid of any extra weed material they may have lying around.
Filling pre-rolls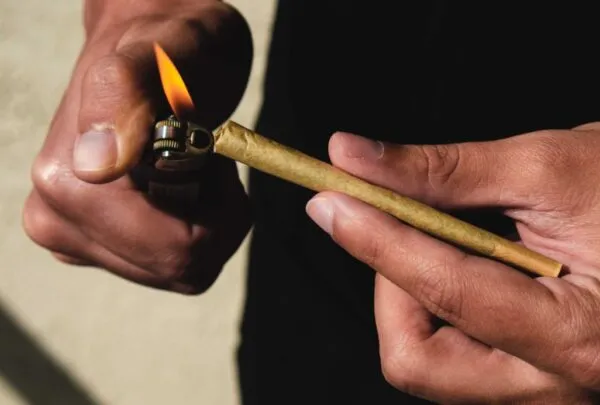 By shaking, trimming or grinding down nugs, producers can fill pre-rolled paper cones with the filling material in mass quantities. Utilizing a machine to shake and settle the mixture into joints helps ensure there are no air pockets left before they become filled with weed. With Toronto weed delivery service you can order cannabis online in Toronto and GTA.
Every joint is carefully filled and compressed to the correct tightness; allowing it to burn perfectly. Then, with a simple twist of the tip, your pre-roll will be ready for consumption.
Pre-rolls vs. Joints
From the onset, joints and pre-rolls may look identical; they are both made from dried ground cannabis flower rolled in paper. Joints reign as some of history's most popular smoking tools due to their effortless use – just a grinder, rolling paper, flowers and lighter is all you need! Additionally, many people enjoy passing them around with friends or family. It's important to note that these differ significantly from spliffs or blunts. With Toronto weed delivery service you can order cannabis online in Toronto and GTA.
Pre-rolls and joints may appear similar, though there are a few key differences. Pre-rolls are crafted beforehand with an often lower quality cannabis flower than what could be used for rolling your own joint, which also always comes equipped with a filter. Joints can be made from whatever strain of marijuana the smoker chooses – perfect for those who want to curate their experience!
Will a pre-roll get you high?
Absolutely! With cannabis flower as the main ingredient, pre-rolls are sure to get you high. Moreover, brands often infuse their pre-rolled joints with kief, THCA crystals and concentrates for an even more elevated potency. At GasDank cannabis store you can find the best marijuana in Toronto and Canada.
Nevertheless, it is worth noting that these may not always be as fresh as if you were to roll them yourself; if incorrectly made they can cause uneven burning or clog up altogether.
How much do pre-rolls cost?
Pre-rolls come in a range of inexpensive packages, from singles to packs with five or more. Many brands even offer 10 pack bundles for the ultimate savings! Whatever your smoking needs may be, there's sure to be an affordable pre-roll package that fits them perfectly.
Pre-rolls typically come in half or full grams and can even be blended with potent concentrates to amplify their potency. Though a 1 gram pre-roll normally goes for $10, pricier flower rolls could reach up to $25 each. Furthermore, packs of these smokables may vary between states from as low as $20 to no more than $55!
If you're looking for something extra special, certain artisanal brands offer pre-rolls made with rose petals, faux blunt wraps and added concentrates. Prices can vary depending on the type of product you purchase.
How long do pre-rolls last?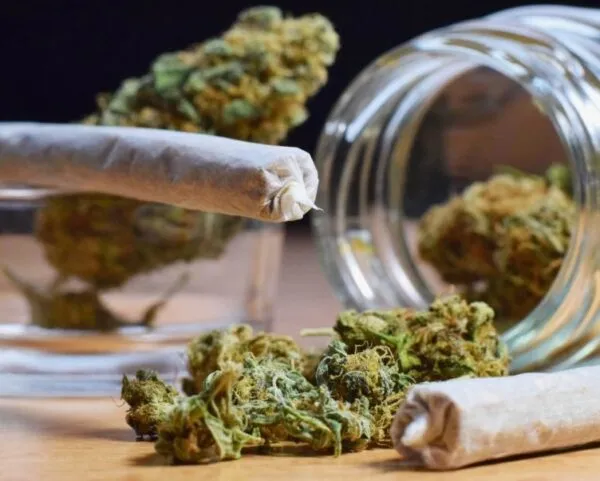 Licensed dispensary pre-rolls come with packaging dates and a recommended expiration date, but if your pre-roll has been sitting in the corner for over six months – it's time to get rid of it. Not only will an old smoke taste terrible, you won't be able to reap the effects that a fresh one would normally provide. At GasDank weed dispensary you can find the best Pre-rolls with cannabis delivery in Toronto.
How to extend the shelf life of pre-rolls?
To keep your pre-rolls from deteriorating, make sure to store them in a place away from direct sunlight and fluctuating temperatures. For added freshness, remove the doob tubes and put the product inside an airtight mason jar with humidity packs included.
Buying Pre-rolls
With pre-rolls, you have numerous opportunities to purchase them. Whether it's only one or a few packs – the choice is yours! This offers flexibility for anyone testing out this new form of cannabis smoking and requires very little financial commitment while discovering which strain works best for you. Plus, pre-rolls are incredibly cost effective with no hidden fees when compared to other methods available on the market today – making experimenting much more affordable than ever before!
Be Sure To Add Smokable Flower!
Ensure your physician adds 'smokable' to their recommendation for you! It was added as a method of administration in 2019, and requires the endorsement from your recommending doctor. Inhalation does not include loose flower or pre-rolls – without this specific smokable flower recommendation, patients won't be able to buy either product. At GasDank weed dispensary you can find the best Pre-rolls with cannabis delivery in Toronto.
Are Pre-rolled Joints Worth It?
Don't let the drawbacks of pre-rolls deter you from trying them out for yourself. Pre-rolls are a suitable choice for many, and lots of cannabis aficionados opt to use them over any other method. Ultimately, whether they are "worth it" or not is completely up to you as an individual user. At GasDank cannabis store you can find the best marijuana in Toronto and Canada.
For regular cannabis users, more cost-effective alternatives are worth exploring. Meanwhile, if you prefer edibles or tinctures but want something to smoke occasionally, pre-rolls may be the perfect option for you. A helpful patient care representative will not only guide you on which strains suit your needs best but also assist in determining a suitable ingestion method that works with your lifestyle.