If relaxing in a hot bath is your idea of paradise, you're probably familiar with the popular bath bomb. Now — thanks to CBD's growing popularity — there are also salt, herb, and essential oil-filled balls that smell wonderful and provide a healthy dose of this useful cannabinoid.
Bath bombs containing cannabidiol (CBD) might be the ideal addition to your self-care regimen, whether you want to slide into a post-bath snooze, soothe your aching muscles after exercise, breathe better, hydrate your skin, or just relax and TF out.
What is a CBD Bath Bomb?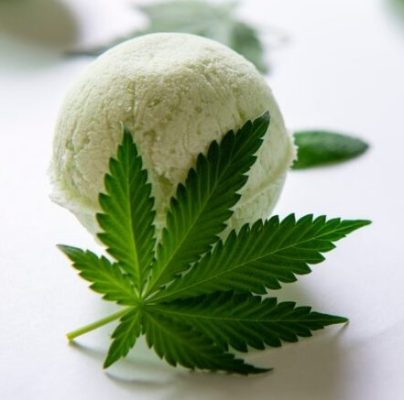 CBD bath bombs, like other home spa treatments, aren't all that different from one another. They are designed to dissolve when heated water comes into contact with them to deliver a combination of relaxing salts, fragrances, and natural oils that help your skin heal while also soothing it. CBD skincare products work in the same way.
CBD (cannabidiol) is a cannabinoid present in the hemp plant that interacts with your body's endocannabinoid system to potentially aid in maintaining some of your body's functions at equilibrium.
CBD has similarities to THC, the cannabinoid in marijuana that causes its psychoactive effects. CBD does not have the same mental effects as THC but does have anti-inflammatory properties, particularly for improving skin and reducing pain. Many people are using CBD oil to ease pain and inflammation because of this.
A CBD bath bomb, applied directly to your bathing water, infuses it with these medicinal cannabinoids for a variety of skin benefits, including anti-acne treatment, soothing dryness and itching, and wrinkle prevention. Some people think that the hot water makes CBD more effective by opening your pores so that it can be absorbed better.
The benefits of CBD bath bombs
Baking soda is a fantastic cleanser for your bathtub and shower. It has antibacterial, antifungal, and antiviral properties that can help you clean more effectively while also softening the water. (Yes, there's scientific evidence to support the advantages of baths!)
Another benefit of drinking mineralized water (such as at a hot spring or a home bath infused with Epsom salts or magnesium flakes) is that it might help with joint and muscle pain. However, more research is needed to support this claim.
Bath bombs are often made with one or more of these minerals, which may have health benefits. So, what's the deal with adding CBD to the mix? Topical CBD does not enter your circulation and is unlikely to have systemic or internal effects. However, since you have cannabinoid receptors on your skin, bathing in a CBD-infused bath could help reduce soreness, moisturize, and even clear up acne.
How to use them
CBD bath bombs, also known as hemp bath bombs, have a median THC content of 25 to 100 milligrams per unit. If you're new to using CBD in the shower, start with one that has a low-to-middle range (between 25 and 50 milligrams per bath bomb) and experiment with how you feel.
If you want a more dramatic impact, try using a CBD product with 100 milligrams of cannabidiol (CBD) per gram. However, expect to pay more for the higher cannabinoid content. CBD bath bombs are completely safe to use since you can't overdose on CBD and it won't make you feel euphoric or "high."
Bath bombs are a simple way to use CBD. Fill your bathtub with warm water, add the bath bomb, and relax while it dissolves. Immerse yourself in the water for at least 20 minutes so that your skin can absorb as many of the therapeutic cannabinoids and minerals as possible. However, this kind of CBD isn't edible, so don't try spitting into your eyes or mouth after drinking CBD water.
Our picks: How we chose
Because the FDA hasn't established criteria for CBD testing and labelling, the quality and potency of CBD items varies substantially. We did the legwork to find only bath bomb kits that are:
THC-free (these bombs contain 0.3 percent of THC or less)
made from U.S.-grown hemp (because it's safer and more traceable)
tested by a third party lab to be sure that the product's total CBD content is on par with advertising
made with clean ingredients (organic, in many cases) and without toxins like parabens and benzenes
loved and reviewed well by customers
The best CBD bath bombs
1. cbdMD Rejuvenate Bath Bomb
We've found a great CBD bath bomb for you with excellent lab results to back it up. The moods of formulas like Romance, Relax, and Rise are affected by distinct essential oils. If you want to energize yourself, try the Rejuvenate bath bomb with eucalyptus oil.
2. Joy Organics CBD Bath Bombs
Here's another fantastic bargain in the area of bath bombs. Each lavender-infused, broad-spectrum CBD bath bomb by Joy Organics has just 25 milligrams of CBD, but you can safely use two of them at once and still come out ahead.
Canna Hemp Beauty's premium bath bombs include a CBD-rich nano-emulsion formulation that is derived from hemp flower and intended to improve the skin's absorption of CBD. Customers on Amazon love Canna Hemp Beauty's ultra-relaxing bath bombs, which use a nano-emulsion technique to enhance the delivery of CBD into the skin more effectively.
3. Vertly Infused Bath Salts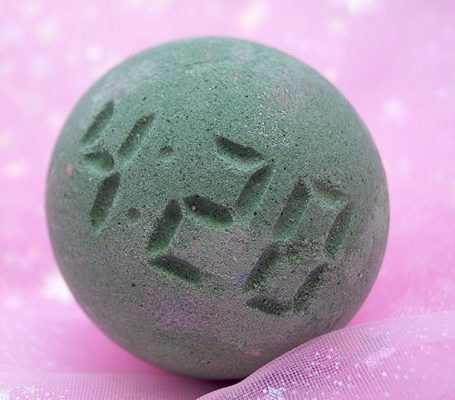 Vertly is a husband-and-wife team from Northern California that creates high-quality CBD beauty and wellness products with natural ingredients and a trendy vibe. This relaxing lavender, lemongrass, and clary sage blend also includes Dead Sea salt and magnesium to help mineralize your bath and relax tight muscles.
Another component, arnica, may help to ease pain and inflammation. You're not required to use Vertly's bath product in a single go because it's a loose salt rather than a pre-measured bomb.
4. Sky Organics Sweet Orange Energy Bath Bombs
This bath bomb is ideal for reviving and energizing rather than completely relaxing.
The bright, zesty, and genuinely cheerful vibe provided by these bath bombs is thanks to the use of orange essential oil. Sky Organics is a clean and inexpensive brand since it includes broad-spectrum CBD, Epsom salt, and olive oil in its simple formulations.
5. Koi Hemp Extract CBD Lemon-Lime Lavender Bath Bombs
Bath bombs with fish shapes are available in intriguing scent combinations like lemon-lime and lavender or peppermint, eucalyptus, and lavender.
Koi, which debuted in the CBD market in 2015, is a trustworthy brand that's all about transparency and traceability. The inclusion of Epsom salts and kaolin clay also adds healthy minerals to your bathwater.
This is a fantastic option if you want a lot of CBD in your bath. Veterans get an additional 25% off at this store.
6. Lord Jones High CBD Formula Bath Salts
Mr. Jones is well-known for high quality and competitive pricing. If you like to measure out your own CBD, this broad-spectrum bath salt may be appealing; the 100 mg total CBD in the jar may be mixed with 20-milligram portions using the included scoop.
Lord Jones' Moisturizing Body Lotion includes pink Himalayan salt, arnica, and calendula to aid with aching muscles, as well as a refreshing pine-citrus aroma. For those looking for high quality at an affordable price, Lord Jones is the winner.
7. Extract Labs Sleep CBD Bath Bomb
Consider the Sleep CBD Bath Bomb by Extract Labs if you enjoy small-batch, handcrafted goods made with the most natural of components and a lot of love.
These bath bombs from Boulder, Colorado (one of the most OG CBD locations), include 100 milligrams of CBD isolate and a combination of 14 relaxing essential oils. Good night!
8. Canna-Bath Co. Calm Bomb
A little, woman-owned firm in Oakland, California creates these delectable bath bombs. They're a wonderful option for people with sensitive skin since to their clean and basic recipe.
Calm Bombs, which include coconut oil and bergamot and patchouli scents, can help protect and soothe skin. Canna-Bath Co., as a topical-only business, does not test for contaminants; instead, it focuses on CBD content.
9. Hugs CBD Bath Bomb
The second-place winner in the bath products category at the 2020 High Times Hemp Cup offers fragrances including grapefruit, rose, lemongrass, and lavender.
Hugs CBD Bath Bombs are made with simple components such as broad-spectrum CBD, Epsom salts, and olive oil, and they're a hit among consumers. FYI, lab results indicate a correct CBD content without testing for impurities.
10. White Fox Nectars Starlight CBD Bath Soak
This CBD bath soak is made with minerals like magnesium, Himalayan pink salt, and Dead Sea salts, as well as tension-taming herbs like arnica and willow.
The CBD bath is a lovely way to unwind. It's available in a vial of loose salts, not as a bomb, so you may customise your own CBD bath dose from 20 mg up to 150 mg. Breathe in the exquisite aromas of frankincense and myrrh and let the deeply meditative atmosphere transport you away.
11. Pure Kana Activated Charcoal CBD Bath Bomb
When taken internally, activated charcoal has been shown to have detoxifying and purifying effects, as well as beneficial effects on the body. A lot of people report that it has a cleaning and purifying function on the skin as well.
While the jury is still out on the last point, Pure Kana's activated charcoal CBD bath bomb includes 100 milligrams of CBD for a reasonable price, making it well worth a try. (Note that it will turn your bath water black!)
This bath bomb is made from coconut oil, sunflower oil, and even cucumber oil, which helps to moisturize as well as make your bathtub a little slippery.
CBD glossary
CBD (cannabidiol). The nonpsychoactive molecular cousin of THC that won't make you high, but it may help you relax and de-stress.
hemp. Cannabis plants that are low in THC and high in CBD
broad-spectrum CBD. The most common form of CBD extract that contains none of the psychoactive element THC but includes other, perhaps therapeutic, cannabis plant components. Broad-spectrum CBD may be more therapeutically effective than CBD isolate.
CBD isolate. CBD is present in high concentrations, making it a CBD-rich extract. It's also devoid of THC and all other cannabis components.
How to shop for quality CBD
The fact is, quality is essential, and CBD bath products may be obtained from dispensaries and natural foods stores rather than gas stations or big-box shops.
You may also buy CBD products online, but make sure the company has a current certificate of analysis (COA) from a third-party lab that confirms the product's total CBD and THC amounts (if present).
The document should also include an analysis of the product's purity, which need to show that it is free of molds, pesticides, solvents, and other toxins. On request, the COA should be accessible on the company's website or by email.