Cannabis has been used to relieve pain for hundreds of years all around the world. Because cannabis is becoming increasingly legal, individuals are spoiled for choice when it comes to medicines. However, not everyone wants the intoxicating high associated with THC, and the substance is still illegal in various countries. CBD oil produced from hemp is readily available and tolerated throughout most states.
Looking to try something new? Check out this Organic CBD Oil.
It's difficult to determine which CBD product is a good fit for chronic back discomfort, which affects 8% of the population. When confronted with so many alternatives, finding the appropriate one may be daunting!
For those with persistent back pain, CBD oil and topicals are viable alternatives. So, which is the best option? This post examines CBD oils vs. CBD topicals for chronic pain and how to use them. It also explains how to utilize both products. Continue reading to see the most popular CBD brands at the conclusion of the article.
Back Pain 101
Back pain is a condition that affects everyone, regardless of age or gender. It can also be caused by injury, poor posture, or other underlying problems. There are so many causes of back discomfort; some examples are listed below: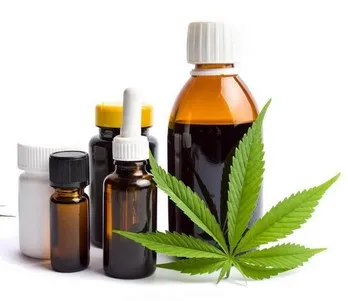 Sprained ligaments
Strained muscles
Ruptured discs
Irritated joints
Obesity
Arthritis
Blood clots
Kidney infections
Kidney stones
Back discomfort is a frequent occurrence, however there are numerous instances when back pain progresses to be extremely inconvenient.
Lower back pain is the world's single most common cause of disability, according to the American Chiropractic Association.
Cannabis for Back Pain
The cannabis plant has been used for millennia to treat pain and other ailments, and it's now being studied as a potential treatment for cancer. The drug is associated with fast-acting pain relief because millions of people around the world reach for a joint to ease discomfort symptoms. However, CBD oil and CBD topicals are coming into vogue as there has been a shift toward non-intoxicating forms of the plant, which is where they can be useful.
For individuals who are living with chronic back discomfort, cannabis may not be a viable alternative — especially if they have other responsibilities that necessitate the avoidance of drugs.
What are the medicinal choices for high-THC cannabis? Fortunately, there are several alternatives to choose from, including CBD oil and topical treatments.
What Is CBD Oil?
Cannabidiol (CBD) is a non-intoxicating cannabinoid present in the cannabis plant that has grown in popularity. CBD, perhaps more so than THC, has shown promise in treating a variety of medical conditions.
CBD has been proven to interact with the body's endocannabinoid system (ECS), which is essential for controlling a variety of bodily functions, according to studies. This covers issues like body temperature, how we feel pain, emotion, hunger, and more.
CBD works with cannabinoid receptors located throughout the body to aid fight a variety of issues when taken. Taking CBD may help our bodies combat pain symptoms (including inflammation) more effectively, according to studies.
Does CBD Help with Back Pain? What Does the Research Say?
There are limited clinical trials assessing CBD's efficacy in the treatment of back pain. However, a research published in the Journal of Opioid Management in 2020 looked at CBD's capacity to treat chronic back pain. The researchers analyzed two patient case studies, one of which was described in a patient case report.
The cream resulted in considerable symptom and pain alleviation for the users. According to the researchers, further research is needed to see whether CBD products should have a greater role in treating chronic and acute pain.
Although there is a lot of promising CBD research for back pain, there isn't much of it. There is a significant need for more research before drawing any conclusions. Nonetheless, many individuals swear by the efficacy of cannabidiol in treating back pain symptoms. Although there are many CBD products to select from, they all belong to one of three types, which will be discussed further below.
Types of CBD for Back Pain
Generally speaking, one can categorize CBD products as follows:
Full-Spectrum: Cannabis plants have hundreds of chemicals, including cannabinoids, terpenes, and flavonoids. Specifically, such items may contain up to 0.3% THC if manufactured from hemp.
Broad-Spectrum: Everything that a full-spectrum product contains, except THC, is in these products. CBD must contain no more than 0% THC to be classified as broad-spectrum.
CBD Isolate: Isolates are products with no additional cannabinoids or hemp compounds other than CBD. Isolates are chemicals that do not contain any additional cannabinoids or hemp component aside from CBD. After the initial extraction procedure, a manufacturer may add terpenes on rare occasions.
Proponents of whole-spectrum CBD advocate for the entourage effect, which is a hypothesis that the chemicals in cannabis work better together than they do alone. Individuals who do not want any THC in their system, on the other hand, prefer broad-spectrum or CBD isolate products.
How to Use CBD Oil for Back Pain
CBD oil can be used in a variety of ways, depending on one's preferences. Many people dislike the taste of CBD oil, so they may add a few drops to their food to mask it.
For people in a hurry, placing a few droplets beneath the tongue is one of the quickest methods to get CBD's beneficial effects. Underneath the tongue are small blood vessels known as capillaries. They allow for direct entry into the circulation without undergoing any of the metabolic degradation processes of the digestive system.
How Much CBD Oil to Use for Back Pain?
Depending on the CBD product used, its effects differ.
The user's bodyweight
Body chemistry
The user's general health
The condition someone uses CBD for
CBD concentration
Always, the greatest alternative is to start low and go slow, which means begin with a tiny dose and gradually increase until you achieve your desired result.
What Are CBD Topicals?
Over the last several years, CBD topicals have grown in popularity as we've gotten further away from cannabis as a medicine for pain. However, what are cannabis topicals, and how do they work for back discomfort?
A CBD topical is a cannabis-infused ointment, cream, balm, or lotion that is applied to the skin externally for localized discomfort.
Many individuals use topicals to treat skin problems like eczema and psoriasis. This is not, however, their only usage.
Is it possible for a topical to make you high? The simple answer is no. Topicals absorb through the skin, suggesting that they may provide cannabis anti-inflammatory effects. However, because they do not enter the circulation and instead target CB2 receptors in the afflicted area, they do not induce intoxication. CBD topicals made from hemp have minimal or no THC and are therefore non-intoxicating even if they did reach the circulation.
However, while topicals are generally ineffective when administered via the skin, transdermal patches are not exempt. If they contain THC, which is present in many strains of marijuana, they can enter the circulation and cause a euphoric effect by passing cannabinoids into the body.
Topicals can also provide a pleasant feeling for individuals who suffer from back discomfort since they frequently include essential oils.
How to Use CBD Topicals for Back Pain
Cannabidiol (CBD) topicals are helpful for people who don't want to take CBD oil. Apply the product directly to the afflicted region, whether it's a cream, ointment, or balm. There are numerous topicals available that include different ingredients to target specific problems.
How Much CBD Topical to Use for Back Pain?
When using a CBD topical, it is considerably more difficult to maintain track of one's dosage than with oil. In general, brands provide little information on how to use it. They usually recommend that the product be applied directly to the afflicted region without giving a specific quantity. It is up to the user whether or not they want to apply the topical liberally.
However, be aware of the topical's CBD concentration. A 60-gram container with 1,500mg of CBD has 25mg of the cannabinoid per gram, for example. Individuals in severe pain should look for topicals that have a high CBD content.
What About CBD Cream for Back Pain?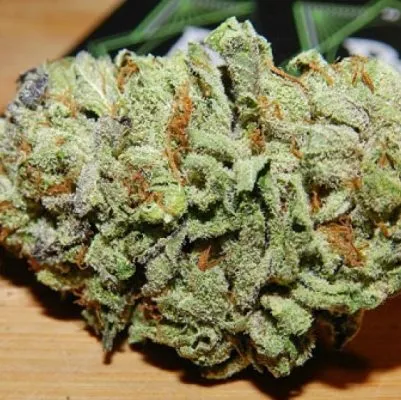 The many CBD topicals on the market can be difficult to understand. Creams, balms, ointments, lotions, and other types of topical medicines are available. However, the main distinction is found in the thickness of the topical. Here's a brief rundown:
CBD Cream: Because they contain a high amount of oil, creams are somewhat thick. In general, a cream is made up of half oil and half water, with additional additives such as shea butter.
CBD Lotion: Lotions are thicker than creams, and this topical has a higher water content. Lotions are frequently made with light goods such as hyaluronic acid.
CBD Balm: A balm is thicker than a cream but not as thick as an ointment. It doesn't have water in it and has a waxy texture. Beeswax may be added to a balm.
CBD Ointment: The thick and greasy nature of the ointment makes it one of the most thickly applied topical treatments available.
Lotions are the most straightforward topical to apply and provide numerous choices for those with acne-prone skin. Creams, balms, and ointments are wonderful options for people with sensitive or dry skin, while creams remain put longer.
CBD Oil vs. CBD Topicals for Back Pain – Which Is Best?
Is there a CBD oil or topical that outperforms the others in terms of effectiveness for managing back pain and discomfort?
CBD oil, on the other hand, has been found to provide superior overall benefits when we consider how it is absorbed into the body. Rather than focusing on a single problem area, CBD oil may deliver its claimed advantages all throughout the body.
While this is the case, many individuals prefer to attack the afflicted region only when necessary. As a result, topicals containing CBD seem to be an obvious choice for back pain.
Final Thoughts
With regard to choice, it's evident that CBD topicals provide the most variety of options for long-suffering back pain patients. One may select among CBD-rich goods that contain everything needed to ease pain as well as extras.
CBD oil is the most widely used hemp extract. It has an immediate onset of action because it is absorbed directly into the circulation after administration. Learn more about CBD oil by reading our reviews on the best brands below.