Are you tired of waiting in long lines and being stuck in traffic just to get your cannabis products? Weed delivery services in Toronto and the Greater Toronto Area (GTA) have made getting your favorite goodies easier than ever.
This article dives into the many benefits this service offers, including convenience, a variety of choices, safety measures, and most importantly – no more agonizing wait times! Read on because we're about to show you why weed delivery services are changing the game.
Benefits of Weed Delivery in Toronto and GTA
Weed delivery in Toronto and the GTA offers convenience, saving you time and allowing you to avoid traffic and long waiting times.
Convenience and time-saving
Weed delivery in Toronto and GTA truly revolutionizes the way you access cannabis. Gone are the days of waiting in long lines or battling through heavy traffic. Now, your favorite weed products make their way directly to your doorstep at the touch of a button.
The service provides not only comfort but also essential time-saving features for busy individuals or medical patients who require regular treatments. You simply place your order online, saving valuable time and effort typically spent on traditional purchasing processes.
This hassle-free approach caters perfectly to modern life's demands where every moment counts!
Avoiding traffic and long waiting times
Weed delivery in Toronto and the GTA is a game-changer, primarily eradicating the stress of traffic and long waiting times. Not only can you order your favorite cannabis products from the comfort of your home, but also save hours that would otherwise be spent stuck on busy roads or waiting in queues at local dispensaries.
In high demand periods, traditional brick-and-mortar shops often face supply shortages leading to extended wait times. But with weed delivery services like Gas Dank's same-day delivery option, customers get their orders swiftly without any prolonged delays.
Even better, these online platforms offer a broad selection of cannabis products around-the-clock so you never have to worry about stock outs or rush hour hassles again.
Safe and secure delivery process
Ordering weed in Toronto and GTA has never been safer or more secure. Gas Dank Weed Delivery utilizes state-of-the-art technology to keep customer details confidential, ensuring your privacy is respected every step of the way.
This high level of security doesn't end online as all deliveries are handled with absolute discretion from pick-up to drop-off.
The safe delivery process goes hand-in-hand with the reliability provided by these services. Couriers are trained professionals who make sure your package arrives intact and on time without any hitches.
They maintain a strict adherence to local laws and regulations about cannabis transportation in both Toronto and GTA, reinforcing the commitment towards secure transactions for customers utilizing same-day weed delivery services.
Whether it's edibles or cannabis products, expect nothing less than top-notch security from start to finish.
Wide selection of cannabis products
Customers who use Gas Dank weed delivery services in Toronto and the GTA have access to our wide selection of cannabis products.
Whether you're looking for different strains, edibles, or other cannabis products, you can find something that suits your preferences. Gas Dank is one example of a delivery service that offers a variety of cannabis products available for online purchases with fast delivery in the GTA area.
This wide selection ensures that customers can easily find the products they need without any hassle.
The Best Weed Delivery Service in GTA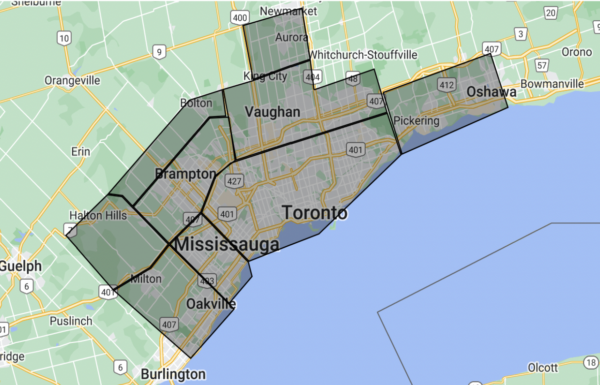 Gas Dank offers fast and reliable same-day delivery in the GTA, with free delivery available in certain areas. Don't miss out on their top-quality products and exceptional service – read more to find out why they're the best choice for weed delivery in Toronto!
Gas Dank same-day delivery service
Gas Dank offers a reliable and efficient same-day weed delivery service in Toronto and the GTA. With Gas Dank, you can skip the hassle of going to a physical dispensary and have your cannabis products delivered right to your doorstep.
Their fast and reliable delivery service ensures that you receive your order in a timely manner, without having to wait in traffic or deal with long queues. Plus, Gas Dank offers free delivery in certain areas, making it even more convenient for customers.
When it comes to getting your cannabis products quickly and conveniently, Gas Dank is the go-to choice for many satisfied customers in the GTA.
Gas Dank's same-day delivery service is especially popular among individuals who want to enjoy their weed without any delays or inconvenience. By choosing Gas Dank, you can have peace of mind knowing that your cannabis products will be delivered safely and securely.
Fast and reliable delivery
Gas Dank has revolutionized weed delivery in Toronto and the GTA with our fast and reliable service. No more waiting in traffic or enduring long wait times – we offer same-day delivery on cannabis, THC Products, edibles & Psilocybin.
At Gas Dank we take it a step further, bringing the shopping experience to your doorstep with their straight-to-customer delivery service. Same-day weed delivery is available in the GTA, ensuring that customers can enjoy their products without any unnecessary delays or hassle.
The Legal Status of Cannabis in Canada
Cannabis is now legal in Canada, allowing individuals in Toronto and the GTA to possess and enjoy a wide variety of cannabis products within certain limits.
Overview of cannabis legalization in Canada
Cannabis legalization in Canada is a significant milestone, making it the first major industrialized country to regulate and legalize cannabis for non-medical purposes. On October 17, 2018, Bill C-45 was passed by Parliament, legalizing the recreational use of cannabis.
The main goal behind this legislation is to provide legal and regulated access to cannabis while addressing concerns related to youth protection and minimizing potential harms. As a result, adults in Canada can now possess up to 30 grams of cannabis under federal law.
The consumption and sale of recreational cannabis are now fully legal and regulated across the country, including Toronto and the Greater Toronto Area (GTA). With these changes, individuals have greater freedom when it comes to accessing cannabis products for personal use.
Legal possession limits in Toronto and GTA
In Toronto and the GTA, there are legal possession limits for cannabis based on the Cannabis Act in Canada. If you're 19 years or older, you can buy, use, possess, and grow recreational cannabis in Ontario.
The possession limit for legal cannabis is up to 30 grams, no matter if it's dried cannabis or other forms of cannabis products. It's important to note that these possession limits apply not only in Toronto and the GTA but also throughout Ontario.
So whether you're in the city or surrounding areas, make sure to stay within these limits when enjoying your cannabis products.
Availability of different cannabis products
Legalization of cannabis in Canada has brought about an increased availability of various cannabis products. Prior to legalization, cannabis was only accessible through illegal means.
However, with the legal status, authorized retailers now offer a wide selection of cannabis products. This includes different strains of marijuana, edibles, concentrates, and topicals.
Whether you're looking for recreational or medicinal purposes, there are plenty of options available to suit your preferences and needs. So whether it's trying out new flavors or exploring alternative consumption methods, the availability of diverse cannabis products allows you to find exactly what you're looking for.
Stay updated on the latest trends and news in the cannabis industry
Stay informed about the latest trends and news in the cannabis industry to stay ahead of the game. The cannabis industry is constantly evolving, with new products, regulations, and advancements being introduced regularly.
By staying updated, you can make well-informed decisions about your cannabis use and keep up with the ever-changing landscape of this booming industry. Stay connected to reliable sources for accurate information and be proactive in learning about emerging trends and developments.
Knowledge is power, especially when it comes to navigating the world of cannabis.
Conclusion
Say goodbye to the frustration of traffic and long waiting times when it comes to getting your cannabis. With Gas Dank weed delivery in Toronto and GTA, you can enjoy the convenience of same-day delivery, avoiding the hassle of driving around town.
Not only is it a time-saver, but it's also safe and secure, ensuring you have a wide selection of products delivered right to your door.
So why waste any more time in traffic? Choose GasDank and experience a stress-free way to get your favorite cannabis products.
FAQs
What is weed delivery in Toronto?
Weed delivery Toronto is a service that delivers cannabis products right to your door in the Greater Toronto Area (GTA).
How does same day weed delivery GTA work?
Same day weed delivery GTA operates through online platforms like Gas Dank Online Dispensary, offering quick and efficient distribution of their products on the very same day.
Can I get weed delivered anywhere in the GTA?
Yes! Whether you're in downtown Toronto or surrounding areas, Our Weed Delivery services cater to all locations within the Greater Toronto Area.
Is it safe to order from an online dispensary like Gas Dank?
Shopping with a reliable source like Gas Dank online dispensary ensures customer safety by delivering high quality, lab-tested products directly at your doorstep.