Introducing a guide to Toronto's top smoke spots where you can safely and legally enjoy cannabis! Recent changes in Canada's Cannabis Act allow people 19+ to purchase, possess, consume, transport, grow or share limited amounts of non-medical cannabis.
With so many great places around the city, it can be tough to choose where is best for enjoying your favorite recreational pastime. Our blog post will take you on a tour of some of the top spots in Toronto that offer outdoor spaces for marijuana consumption.
From scenic beaches like Sugar Beach and Trinity Bellwoods Park to urban hubs such as Big Yorkville Rock and Kensington Market – we've got options for everywhere! You won't want to miss this comprehensive guide – read on for all the details needed before exploring Toronto's cannabis-friendly scene!
Best Parks and Locations to Smoke Cannabis in Toronto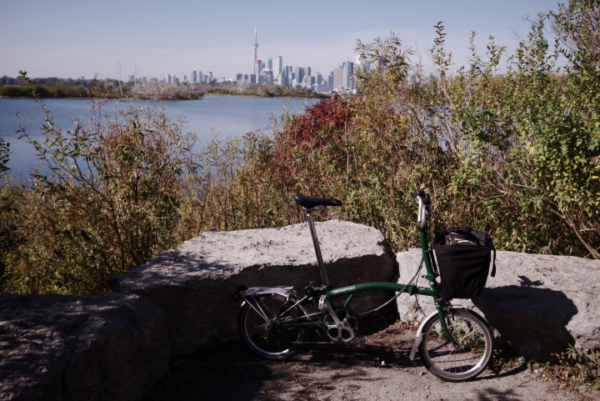 From the Scarborough Bluffs and House of Yoga to the Vapor Central, Hotbox Cafe and more, Toronto is full of wonderful parks and outdoor locations suitable for cannabis consumption.
Bluffer's Park
Located in Scarborough, Toronto and one of the nine parks along the Scarborough Bluffs is Bluffer's Park. This park offers a variety of amenities including a sandy beach, picnic areas, walks, lookouts as well as boat launch and visitors dockage.
It is renowned for being one of the best parks and locations to smoke cannabis in all of Toronto. Cannabis use is permitted here along with other designated spaces throughout the city.
People flock to this perfect destination in order to enjoy scenic views while using cannabis legally in public because it provides recreational activities such as swimming or kayaking with its lovely lake fringed by trees.
The Guild
Located in South Scarborough, The Guild is a popular location to smoke cannabis. Visiting this pot-friendly park is reminiscent of a bygone era and offers the perfect amount of privacy for users.
Its close proximity to Lake Ontario's bluffs makes it ideal for peaceful enjoyment with stunning views of the lake shoreline. The Guild provides an atmosphere unlike any other parks or locations dedicated to cannabis use as it maintains its reputability as a "secret" spot tucked away from city hustle and bustle but still within reasonable driving distance from downtown Toronto.
Visitors should bear in mind that while marijuana consumption is permitted, Parks Canada places have specific rules regarding cannabis use, so it's always important to familiarize yourself with local law prior to visiting such spots – this also applies when consuming marijuana in national parks and historic sites throughout Canada.
Taylor Creek Park
Located in Scarborough, Eastern Toronto, Taylor Creek Park is one of the best locations to smoke cannabis in Toronto. Covering 182 acres of lush forest and featuring a beautiful babbling riverway, visitors will instantly feel at one with nature here.
With its abundance of natural beauty, it's no wonder that this park is both popular with cannabis enthusiasts and listed as one of the top 50 parks and gardens by BlogTO. It's possible for guests to enjoy responsibly consuming on-site within designated areas such as concessions/patios or fields when they obtain an allotted permit from the Parks and Recreation Division head office.
The nearby Tailrace Loop provides some seclusion away from public eye which means visitors can take their time when savoring this unique outdoor setting Cannabis consumption isn't permitted everywhere so be sure to check out Taylor Creek's license regulations beforehand!
Rouge Park
Located in Scarborough, Toronto, along Kingston Road is Rouge Park. It's one of the most picturesque and homely of all parks in the city – an absolute paradise for nature lovers! The park stretches over 47 giant square kilometers making it Toronto's largest park as well as Canada's first national urban park.
It provides a much-needed oasis of green with about 20 percent of the country's population living very close to its borders. Not only that but Rouge Park presents some excellent opportunities for those who enjoy smoking cannabis out in natural settings, as it offers some beautiful trails and landscapes away from busy city life.
Additionally, due to being so heavily populated by Canadians from different areas around the country, Rouge Park also enjoys plentiful and quite diverse company which adds even more thrill to this wonderful adventure!
Rosetta McClain Gardens
Situated in Scarborough, Toronto, Rosetta McClain Gardens is an accessible garden park offering a variety of features that make it the perfect place to spend a day out and relax. The garden offers braille signage, raised planters, rose gardens, and even a rock fountain surrounded by a pergola for visitors to enjoy.
It also has paved walkways which provide easy navigability for those with mobility challenges. Overlooking the scenic views of Lake Ontario from atop Redcliffe Road sits this one-of-a-kind park and its unique attractions have made it one of the best parks and locations to smoke cannabis in Toronto – pleasant enough for anyone who wants to take in some fresh air while they spark up!
Toronto Island
Toronto Island is widely regarded as one of the best parks and locations to smoke cannabis in Toronto. Situated between mainland Toronto and Lake Ontario, this picturesque landscape offers a serene setting for marijuana aficionados looking to escape the hustle and bustle of city life without traveling too far away from home.
With ample beautiful beaches and green spaces, visitors are able to relax in breathtakingly scenic environments while indulging in their favorite activity. In addition, during the summer months, cannabis enthusiasts flocking into Toronto from all around flock to The Island seeking an exceptional outdoor sesh spot while enjoying its many attractive amenities like picnic areas or playgrounds with family or friends.
This popularity among smokers has made The Island rank as the fourth best sesh spot according to High Times magazine – where exploring nature provides an unbeatable backdrop for those who choose it as their destination environment for Marijuana enjoyment..
Bellevue Square Park
Bellevue Square Park is a public park located in the Kensington Market neighborhood of Toronto. It offers visitors an area to smoke cannabis legally and safely, with a designated smoking zone away from nearby playgrounds intended for children's use.
The park features a playground, BBQ facilities, plenty of greenery and picnic areas making it popular with families and young adults alike – meaning that it tends to get crowded at certain times so it is advised to visit earlier for those with children.
Its introduction as an official designated smoking area reinforces the growing acceptance and normalization of cannabis consumption in Toronto.
Big Yorkville Rock
is one of Toronto's most renowned destinations for dedicated cannabis enthusiasts. Situated in an unique and scenic spot, the Big Yorkville Rock is well-known for its association with cannabis consumption within the city.
It's popular with those looking to enjoy smoking cannabis outdoors due to its picturesque park location. Enthusiasts can expect an enjoyable experience just steps away from major attractions like The Bloor Claire NYC and Bayview Village Mall where there will be other sesh spots in the area as well.
Whether you are on your own or gathering up friends, it is definitely worth a trip if you're looking for an interesting place to take part in recreational marijuana use while taking advantage of all that downtown Toronto has to offer!
High Park
High Park is the largest public park in Toronto, providing a range of recreational activities for visitors and locals alike. Visitors to High Park can expect to find nature trails, outdoor sports facilities, beautiful natural scenery around a lakefront, botanical gardens, picnic areas, wildlife sightings and much more – making it one of the top tourist attractions in Toronto.
This diverse environment appeals to over 100 million visitors each year with its vast array of features and amenities including hiking trails through different vegetation zones spanning from marshland to forest; numerous sports fields as well as an off-leash dog park; breathtaking views at Grenadier Pond; publicized events throughout the year like Shakespeare in The Park performances or art festivals on Centre Island.
In particular, due cannabis being legalized in 2018 by Canada's federal government, enjoyers have gathered at this popular spot located across several hundred acres featuring clearings with serene lake views ideal for partaking in their new found habit within legal bounds.
Sugar Beach
Located on the waterfront along Toronto's Harbourfront, Sugar Beach is one of the city's best-known spots for cannabis consumption. With its iconic pink umbrellas lining a boardwalk dubbed "Umbrella Street," it has established itself as an oasis amidst an urban landscape and has become a popular choice among smokers from all walks of life.
What sets Sugar Beach apart as a great spot to smoke in Toronto are its stunning views of Lake Ontario and natural light off the water which serves as an ideal setting for those looking to enjoy their experience outdoors.
Offering ample seating areas, picnics tables and loungers allow visitors to relax in comfort whether they're there solo or with friends.
Smokers should be aware that consuming cannabis is prohibited near playgrounds, recreational areas, wading pools or other places frequented by children; therefore it is important to follow any signage posted outlining specific regulations set out by the Parks Board for smoking within this designated area.
Trinity Bellwoods
is the largest park in downtown Toronto, spanning 14.6 hectares (36 acres) and operated by the City of Toronto. It has garnered international recognition over the years as having a bohemian atmosphere for its alternative culture; attracting hippies, hipsters, Queen West characters and cannabis enthusiasts alike.
Trinity Bellwoods Park has become widely known as one of the best places to get good quality marijuana – legally! The park bursts with life from people smoking pot, playing music and going on picnics – it's hard not to be enveloped by its unique vibrancy making it an ideal option for those looking to enjoy recreational cannabis outdoors in an urban setting.
Riverdale Park
Located in the heart of Toronto, Riverdale Park boasts over 100 acres of lush green spaces and breathtaking views. With its city skyline views from a hilltop location, as well as its convenient proximity to the downtown core, Riverdale Park is one of the most attractive parks and locations for smoking cannabis in Toronto.
It includes two sections connected together by the Riverside Park Bridge; the east side providing a panoramic view of Downtown while the westside offers an unmatched viewing experience with its picturesque sunset backdrops that can be enjoyed year-round.
Home to numerous recreational facilities like walking trails, biking paths, football fields, tennis courts and much more; visitors can truly enjoy an outdoor experience while engaging in their choice activity without any worries or disturbances when hanging out at Riverdale Park making it an ideal place for cannabis smokers alike.
Woodbine Beach/Kew Beach
Located in the Eastern part of Toronto, Woodbine Beach/Kew Beach is a 15.2 hectare park that offers plenty of activities for visitors to take part in during summer such as swimming, skating and nature walks by the waterfront.
As Toronto's most popular beach along Lake Ontario, it is renowned for its sandy coastline and stunning view overlooking the lake. Woodbine Beach is also highly recommended as one of the best spots to smoke cannabis during summertime thanks to its open environment and expansive area that allows users privacy while enjoying their weed without worrying of causing disturbances or breaking laws around public smoking.
With featured amenities including barbecues pits and bike trails making it ideal for a weekend getaway with friends or family; cannabis lovers have this spot at top priority when looking where to light up some blunts!
Kensington Market
Is one of Toronto's premier neighborhoods for cannabis enthusiasts looking to socialize in an open and lively atmosphere. Located in Downtown Toronto, it is known for its vibrant culture and bohemian vibe that has attracted stoners from all walks of life.
The area has a thriving cannabis scene with numerous local dispensaries popping up over the years selling marijuana products and paraphernalia. Not only that, but there are also well-known spots such as Bellevue Square Park in Kensington Market which allows individuals to come together socially while enjoying their favorite cannabis product.
This hip neighborhood also plays host to some renowned festivals like Pedestrian Sunday every month which make it an even better spot to enjoy smoke sessions while listening to iconic music being delivered by some local artists .
The Benefits and Legalities of Smoking Cannabis in Designated Areas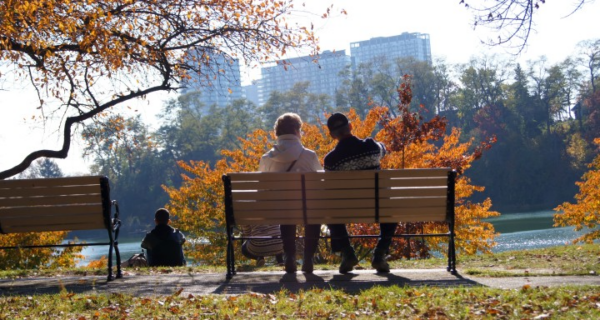 Having dedicated areas for cannabis consumption can bring a variety of advantages, such as reducing public nuisance while ensuring the safety and comfort of both cannabis users and non-users.
The rules vary depending on local laws in Toronto, which aim to promote responsible cannabis use.
For instance, Ontario has imposed restrictions that prohibit consuming recreational marijuana in any place where smoking tobacco is disallowed; this includes parks and recreation facilities among many others.
In addition to that, all enclosed workplaces are banned from providing or allowing people to smoke or vape weed on their premises per the Ontario Tobacco Vaping Cannabis By-Law. There may also be different regulations applicable when it comes to national parks and other conservation sites in Canada — individuals should confirm those regulations before lighting up within these spaces.
Apart from regulating designated locations for cannabis consumption, it is also illegal to smoke or vape marijuana anywhere else due to health concerns related with secondhand smoke inhalation by passersby unavoidably subjected to the fumes produced during usage.
Any violations can result in hefty fines enforced by authorities including police officers who patrol around places seeking out illicit behavior sanctioned under prevalent legislation aimed at preventing avoidable risks associated with irresponsible conduct.
Safety Tip for Smoking Cannabis in Public Spaces
Always check your local laws and regulations to make sure you are familiar with the appropriate areas to consume cannabis in Toronto.
Conclusion
With the growing prevalence of cannabis consumption and legalization in Toronto, travelers and residents alike can explore a variety of exciting parks and locations to partake in one of their favorite pastimes.
Popular hot spots include Bluffer's Park, High Park, Trinity Bellwoods, Big Yorkville Rock, Kensington Market as well as Vapor Central. It's important that regardless of where you choose to enjoy cannabis products away from home that safety is at the forefront by being aware of the legalities associated with public consumption and knowledge on any potential risks or hazards present while enjoying your outdoor activities.
Furthermore, travelers looking for a complete cannabis experience should look no further than Toronto's Traveler's Manual which will provide more detail on dispensaries offering safe purchase opportunities as well as munchies throughout Ontario!
Visit Gas Dank to find the best weed delivery services in the Toronto area.