A vape pen is an upgraded version of the classic e-cigarette. Originally, vape pens were used just for nicotine vaping, but they are now primarily used with pre-filled THC oil and CBD vape cartridges. Vape pens' flexibility allows them to be used with a wide range of atomizers, allowing you to use them to vaporize a variety of drugs. This article focuses on each sort of vape pen and how to use them correctly for THC, CBD, and nicotine.
If you've ever used a disposable vape or been in the presence of someone who uses them, you've undoubtedly heard of them. If simplicity and ease of use are important to you, disposable vapes are the way to go.
Disposable vapes have become increasingly popular in recent years, with many different options available. If you're new to vaping, it can be overwhelming to choose one.
Disposable vape pens are becoming increasingly popular, but you may not know how to use them. Don't worry–this article will teach you everything about disposables. You can also check out our list of the best disposable vapes here.
LD DISPOSABLE THC VAPORIZER
The award-winning BBTANK B1201 is used in the disposable THC pens of Donovan. These pens are loaded with 3rd generation BBGear ceramic coil technology, which ensures uniform flavor from start to finish. Each pen contains 0.3g of high-concentration THC distillate, a mixture of terpenes tailored to the particular strain. It consisted solely of distillate that has an average Delta9 THC content of over 92%. LD Disposable Pens are revolutionizing how people vape by being activated simply by inhaling slowly and consistently from the top. The battery will glow red to show that it is in use.
Please visit the London Donovan lab results page to view third-party test reports for quality assurance.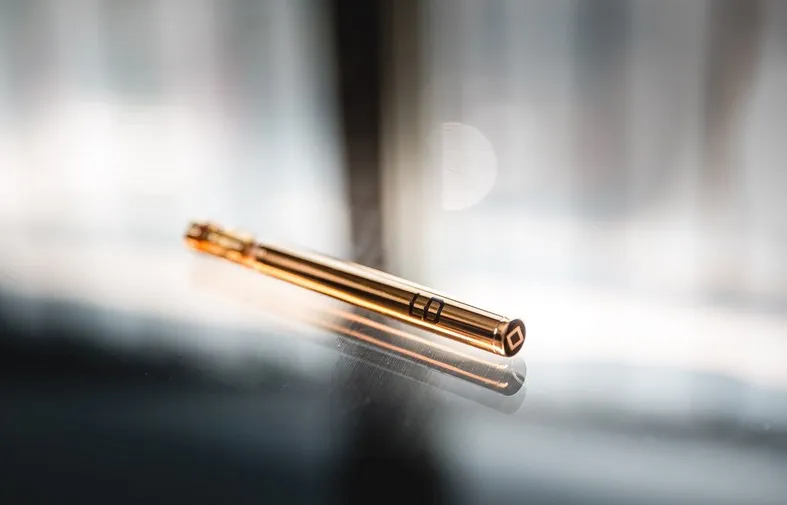 LD Platinum Disposable THC Vaporizer
The Platinum LD Disposable Pens are made with CCELL technology to assure their quality. To provide a platinum experience with this high-performance CCELL disposable pen, ceramic heating elements and one of the top performing disposable vape batteries on the market are used to deliver smooth and consistent usage. These refillable pens contain 0.3g of 2nd pass distillate, ensuring that only the best grade distillate is used. LD Disposable Pens utilize distillate that has a Delta9 THC content of over 92%. All natural strain-specific cannabis terpenes are extracted through a hydrocarbon extraction technique to offer this product's platinum experience. This pen is activated by inhalation and will glow when in use. There are no additives present in this product; all it contains is distillate and terpene extractions
LD Disposable CBD/THC Vaporizer
Our first two disposable vaporizers, which are designed for specific applications. Filled with .3g of hemp distillate – a naturally occurring combination of CBD and THC – flavored with a unique combination of terpenes to induce particular effects.
What is a vape pen?
Vape pens are pocket-sized devices that heat up a vape tank or cartridge to produce vapor. They're cylindrical, and they get their name from being shaped like a pen. Vape pens were first introduced in 2010 by the company Janty, then became more popularized shortly after by Joyetech.
The vape pen was the first truly portable, rechargeable vaporizer. It revolutionized the vapourizer industry by providing larger battery capacity and longer usage times, as well as allowing for atomization or cartridge replacement. Prior to vape pens, e-cigarettes were small self-contained units similar in size to a cigarette.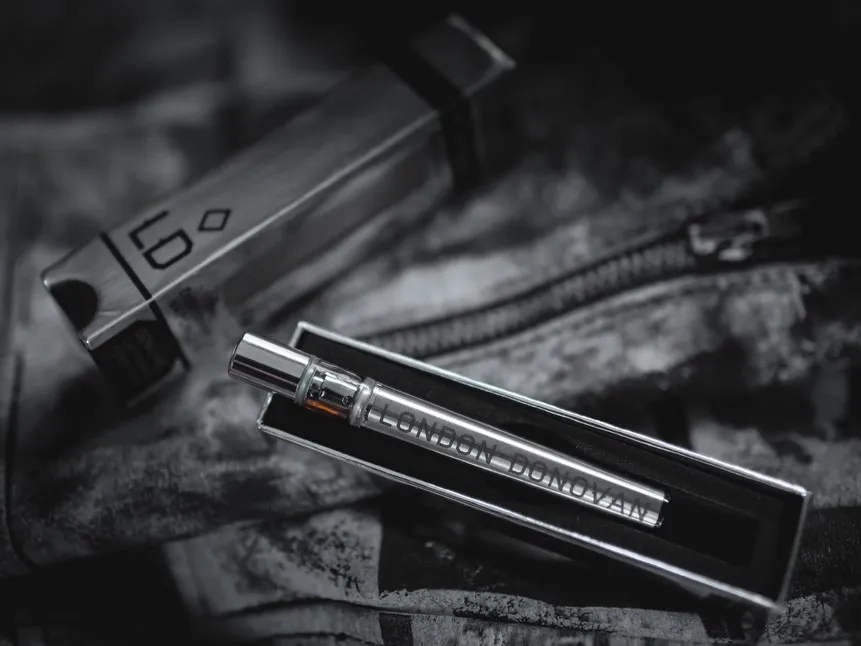 Parts of a vape pen
Rechargeable and disposable vape pens
Vape pens can be divided into two categories: rechargeable and disposable. A battery-powered vape pen is referred to as a rechargeable vape pen if it uses a variety of atomizers and cartridges to vaporize liquid.
A disposable vape pen is a one-piece device with an internal battery, a pre-filled tank, and a coil. They aren't rechargeable or refillable, and when they run out, you can throw them away. Push-button and draw-activated disposable e cigarettes are the most popular types.
Push-button vs. draw-activated vape pens
Draw-activated vape pens: These types of pens are activated by breathing in, similar to how you would use cigarettes. They don't have any extra buttons or features like some other vape pens- making them much easier to use. Keep in mind though that they may not be as functional as button-activated vape pens.
Push-button vape pens: Before you use your vape pen, ensure it is switched on. This is generally achieved by rapidly pressing the button five times. Some push-button vape pens allow you to change the voltage output. This is generally accomplished by pressing the button three times in succession. Other vape pens include a pre-heat option, which may be accessed by pushing the button twice.
Why is my vape pen not working?
The following explanations are for why our vape pen might not be functioning.
Push-button vape pen not on: Try pushing the button five times, then try again. Make sure you are pressing the button while doing so or it will not function.
Cartridge not connected properly: The cartridge may be too loose and not making a secure connection with the device.
Incompatible cartridge: Even though all vape pens use the 510-threading, some cartridges are not compatible with every pen.
Defective coil or battery: Cartridges with a bad coil will not fire. Check out another battery to see if it works; if it does, your vape pen's battery may be broken.
Cartridge is depleted: When your cartridge is empty, it won't produce vapor, refill it or replace it.
Vape pen not charged: Vape pens typically have micro-USB or USB-C charging ports, or the standard 510-threaded USB charger. To charge your pen, simply connect it to the appropriate port on the charging station.
How to use a vape pen for THC
Weed oil and distillate carts
Disclaimer: THC oil cartridges are for vaping, not tinctures, which can only be consumed orally.
The most frequent use for vape pens nowadays is to re- fill cannabis oil cartridges and delta 8 THC carts. Also called weed pens, these devices usually work with 510-threaded oil carts. To start using yours, take out the rubber seal from the bottom of your oil cartridge and screw it onto the battery. If your pen has a button, check that it's charged and turned on before you press it down—and only do so when you start inhaling or else you might burn your lips!
Start with a tiny puff and wait a few minutes to see how it affects you, especially if you're new to THC oil vaping. The effects may be subtle at first but can gradually build up.
To avoid dry or burnt hits, start at the lowest voltage setting on your device. (This is typically between 3.3 and 3.8 volts for most cartridges.)
Many of the newest cartridges, for example, incorporate ceramic-based coils that can deal with greater voltage without burning out. Some may require more voltage to achieve a satisfying puff.
Check out the best 510 thread battery to learn about other vaping cartridges available on the market.
Dabs and wax
Dab pens are the best way to vape wax, as they're designed specifically for this purpose. While there are cartridges that work with regular vape pens, most dab pens offer more airflow and can better handle higher temperatures – which is necessary when vaporizing dabs. Wax is also different than oil in that you can press the button before inhaling to preheat your material.
To use this product, load a small amount of wax into the heating chamber. For best results, use a dab tool.
If you load too much into the chamber, it will lower the performance and reduce your coils' lifespan.
To prime the coil, gently pulse the fire button, which will slightly melt the wax.
When you inhale, start by taking little puffs.
To avoid the button getting too hot, pulse it while you inhale.
Wait a few minutes between puffs, and never underestimate the power of your dabs.
Weed
There are weed and dry herb attachments for standard push-button vape pens, but they aren't very efficient at vaporizing. If you want to vaporize flower correctly, you'll need a dedicated portable marijuana vaporizer or a decent dry herb vape pen that won't combust your cannabis.
How to use a vape pen for CBD
CBD oil cartridges
Disclaimer: While CBD oil cartridges are designed for vaping, their oil-based counterparts, CBD oil tinctures, are not.
CBD pre-filled cartridges are a popular way to consume full spectrum CBD oil and CBD distillate. All you have to do is remove the rubber seal and screw the cartridge onto your device, just like with weed oil cartridges. Simply open up your disposable vape pen and start puffing away.
Inhale a small amount of the substance, then wait a few minutes to see the results.
If your device has multiple voltage settings, it is advisable to start at the lowest setting and work up from there. This will avoid dry/burnt hits. (The ideal range for most oil carts is 3.3-3.8 volts.)
Many of the newest cartomizers, on the other hand, use ceramic coils that can operate at higher voltage without burning out. To get a satisfactory puff, they may require more voltage than previous-style cartridges.
CBD vape juice
CBD vape juice is very similar to traditional e-liquid. That implies a regular e-liquid vape pen can be used to vaporize CBD oil. You may use your own CBD vape juice to fill any empty oil tank, but you'll get better flavor and vapor production if you have a contemporary e-liquid vape pen that can handle the majority of the current e-liquids on the market.
The two most popular types of e-liquid vape pens are mouth to lung (MTL) and direct lung (DL). MTL vape pens, like cigarettes, have a tighter draw and don't require as much power to heat up than direct lung vapes. Because they have less-resistance coils, direct lung vapes provide a looser draw, more airflow, cloud production, and need more power than MTL tanks. Some devices can use both styles of vaping depending on the type of coil you're using with them.
Finding the right vape pen for you
So, you know how to vape THC, CBD and nicotine with a vape pen–nice! The next step is finding the perfect vape pen for you. If your goal is vaping THC and CBD oil cartridges, then any regular 510-threaded vape pen will do the trick. However, if you have plans to vapes weed, dabs or nicotine e-liquid instead , it's best to go with a specialized vape pen designed specifically for that purpose.