In this Frooty Pebbles strain review, we'll look at a cultivar that was selling for over $1,000 in seed form. Also known as Frooty Pebbles, Frooty Pebbles OG, and FPOG. Maybe you'd be interested in Banana Milk.
This marijuana strain began as a limited edition from the inception of Blue Dream. While seeds are readily available through online seed banks these days, the one-time scarcity and cost of the seeds reflect what this plant strain has to offer!
Frooty Pebbles Strain Genetics
Fear not, though. If you're an experienced grower like I am, you'll have no trouble getting your hands on the uppers of this powerful plant. The best way to maximize yield is to use lighting and nutrient management techniques that are specific for your strain's optimum flowering period.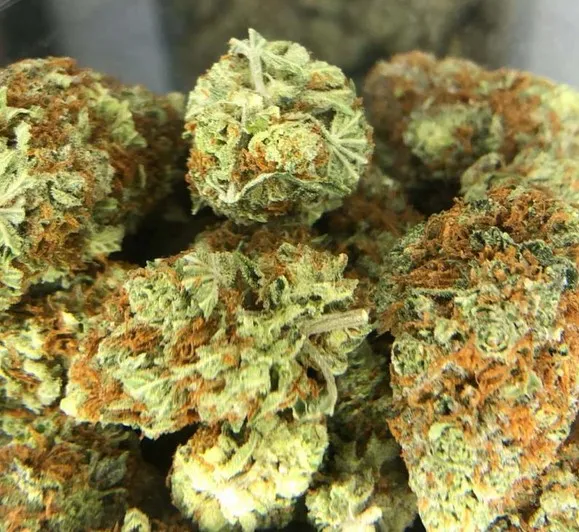 Green Ribbon
Granddaddy Purple
Tahoe Alien
Green Ribbon is a combination of four marijuana strains: Green Crack, Afghanica, Trainwreck, and White Rhino. It's known for its powerful THC content and earthy aroma with undertones of floral and fruity notes.
Granddaddy Purple is one of the most renowned indica strains and has been used to create a number of cannabis cultivars. GDP has a lot of promise as a stress-relieving medical strain.
Tahoe Alien is a cross of Tahoe OG and Alien Kush that was created by Alien Genetics. It's described as an excellent OG Kush variety with enough power.
Alien Genetics first sold the now-famous Frooty Pebbles OG strain for a hefty sum of $1,200-1,500 per pack. Due to the fact that you can locate outstanding strains for a lot less money, this is outside the price range of most home growers.
However, there are now several breeders that sell FPOG seeds for a more reasonable price. Although they aren't from the original line, they will certainly please those looking for the essence of Frooty Pebbles.
Frooty Pebbles has also been a good parent for several high-quality offspring strains. The names of two popular strains, Sundae Driver and Sour Pebbles, spring to mind.
The Sundae Driver is a combination of FPOG and Grape Pie. It has a pleasant well-balanced flavor that goes well with its creamy sweetness. The sweet and sour aromatic clash of Sour Pebbles has delighted users for years.
You can purchase Frooty Pebbles cultivars from online seed banks or cloners if your local nursery stocks them.
Frooty Pebbles Strain Yield
When developing, this marijuana hybrid strain may grow tall and broad. It's a wonderful choice for novices because it can thrive both inside and outdoors. It isn't a large producer, but growers may expect to produce up to 600 grams of bud per plant. Indoor gardeners will typically yield less than their outdoor counterparts.
With a crop like FPOG that may stretch high and wide, you must make sure your plants have enough area to spread their branches and achieve their full potential. Plants require lots of light and airflow between branches to thrive, so trimming and topping may be required.
Strain Flowering Time
The flowering period of Frooty Pebbles is between 55 and 65 days. The hairs on the buds wind through the colas, revealing hues of red, purple, yellow, and orange. There's no doubting that Frooty Pebbles OG was aptly named in view of its aroma and taste.
The chartreuse and purple flowers on the bush might be enhanced by cold temperature treatment early in the bloom cycle. This is a simple technique to do indoors, but outdoor growers are more vulnerable to Mother Nature. Perhaps this is why, year after year, an exceptional crop of indoor bud appears to be richer than that of outdoor bud.
Frooty Pebbles Strain THC Percentage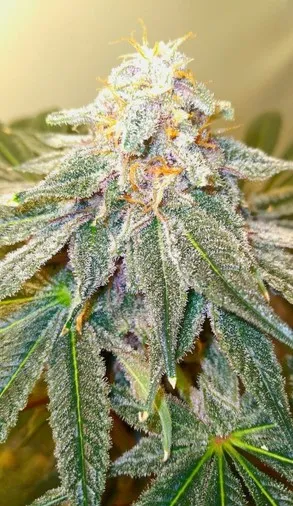 This marijuana isn't known for its THC content. Many batches test in the teens, with some testing as low as 12%. This makes it ideal for individuals with a low tolerance to THC and novices to cannabis consumption.
The Frooty Pebbles strain has won accolades in the past, however it's now available in THC extracts with even higher amounts of THC. Customers who are already familiar with the plant could try out batches that have tested as high as 21% THC.
The high is notable for being a fantastic social companion. It's physical ease, as well as getting spacey and causing couchlock, might make it accessible. However, it avoids sedation and provides the social energy to keep you productive throughout the high. It's an excellent balance of uplifting and soothing!
Flavor & Aroma
The scent of Frooty Pebbles is tropical and berry-like, almost tasting like the first bite of a fresh bowl of cereal. The essence of fruit predominates the fragrance, while the flavor is more sophisticated. Due to its high Limonene content, citrus flavors can permeate this sweet tropical berry taste.
Frooty Pebbles is also high in Myrcene and Caryophyllene, which are two of its six primary components.
The terpene limonene is a relaxing terpene that may help you relax.
Myrcene is the counterpart of this concept, as a soothing terpene.
Caryophyllene is the only terpene to act on the endocannabinoid system and has anti-inflammatory properties when ingested.
When you combine these major terpenes, you get a euphoric high that is also beneficial for medical marijuana patients.
Medical Conditions Frooty Pebbles Strain Can Help
Frooty Pebbles is a hybrid strain that offers both a pleasant smoking experience and a long list of medical benefits. This makes it one of the most popular strains on the market, with its lively nature providing energy to those who are lethargic or have chronic fatigue.
A hybrid blend of the two above-mentioned ones, it is a potent stimulant that may be used to boost energy and wakefulness. It is often utilized and prescribed to patients who require assistance getting out of bed due to chronic stress, as well as its related symptoms. Frooty Pebbles has the ability to instantly alter your mood and raise you higher, allowing depression or anxiety symptoms to swiftly go away.
Frooty Pebbles is also an excellent alternative for those looking for a new approach to manage chronic and severe pain. Muscle spasms, joint aches, and back discomfort are all easily relieved by this hybrid, and if you have a lack of appetite, it can most certainly assist you in obtaining treatment.
Medicinal users turn to FPOG to treat the following conditions: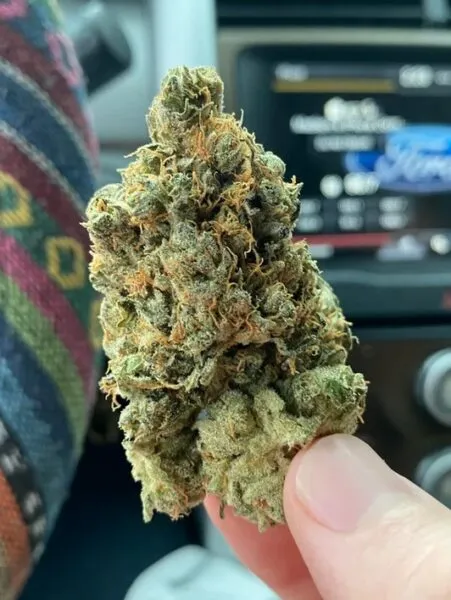 Chronic Stress
Insomnia
Anxiety
Chronic Inflammation
Depression
Aches & Pains
Social Anxiety
ADHD
Arthritis
Lack Of Appetite
Mood Disorders
Headaches & Migraines
All medical marijuana patients should be able to discover a batch of the Frooty Pebbles pot strain that works best for them since the range of THC potency levels available in this medicinal plant strain is wide.
Frooty Pebbles Strain Price
The cost of Frooty Pebbles is about $10-$15 per gram, $45-55 per eighth oz, $90-$110 per quarter ounce, and $190-$210 per half ounce.
Final Words On The Frooty Pebbles Weed Strain
Some famous cannabis strains are not known for their overpowering strength. Some strains, such as Frooty Pebbles, provide such a fragrant experience that the high is little more than a pleasant by-product of it.