Fiddler's Elbow Grease is a hemp-based brand from the United Kingdom known for its high-quality topical products. It also sells CBD oils, edibles, concentrates, and other items, but we're particularly interested in the balms, bath salts, and other skin care products. They utilize 100% organic-certified hemp and are dedicated to using only natural components. Try Body Bliss CBD Cedar Double Strength to relax.
Fiddler's Elbow Grease Hemp Topical Review
Fiddler's Elbow Grease is a hemp company that specializes in balms, bath salts, soaps, and other topicals. The business also sells oils, e-liquids, and teas, but its speciality is topicals. It's a UK firm with offices in Cropredy, Oxfordshire. All hemp used by the company comes from Europe and is processed there.
Sian, the Founder, has personal experience with CBD as a fibromyalgia sufferer. She endorses hemp-derived CBD and found that hemp balms provided her significant pain relief. Now she'd want to help others by producing Fiddler's Elbow Grease hemp topicals for pain.
The company's claim to fame is that all goods are handcrafted with great care.
This company emphasizes on being natural, rustic, and artistic, stating that all items are made with great dedication. Furthermore, organic-certified hemp is used throughout the whole product line, and as much of the original material as feasible is maintained. CBD is isolated in addition to a variety of other natural cannabinoids, terpenes, and flavonoids to maximize the hemp plant's advantages.
Fiddler's Elbow Grease is proud of its small but dedicated team, which has come together from all areas of life to provide the market with some of the best hemp topical treatments. They collaborate on everything from production to packaging and labeling.
The company's website claims that the hemp topicals cure everything from eczema to depression and joint pain, but they've missed one major milestone in the CBD industry. There is no evidence of lab testing of the hemp topicals. The CBD oils, on the other hand, have lab tests.
Sian Phillips also served as the interim managing director of the Cannabis Trades Association (CTA) in 2020. This demonstrates her trustworthiness within the cannabis and CBD market.
Industry Prominence and Customer Feedback
Fiddler's Elbow Grease is a relatively unknown lubricant. There are just a few reviews on the internet, and the company doesn't have much of a social media presence – no Instagram account and a rather basic Facebook page. Despite this, the firm has a family feel to it, and they seem to like to stay out of the limelight.
The website's design and structure are a bit haphazard and perplexing. It looks as if it was put together in a hurry, with no real organization to it, which is disappointing. We should expect more from such a long-standing firm.
However, things are looking good when it comes to client service. The company has a "reviews" section on its website, which includes several complimentary comments about the brand and its products. On Trustpilot, there are a few nice comments from satisfied customers.
Despite the fact that we typically want to see more reviews on Trustpilot, it's good to see that the firm is active there. In 2018, they claimed their profile.
Fiddler's Elbow Grease Products: Hemp Topicals and More
There are many different items to select from; however, we'll concentrate on Fiddler's Elbow Grease hemp topicals. The balm, massage oil, bath salts, foot salts, and soaps are all part of the topical line.
The firm's website also sells items from other brands, but we'll concentrate on those the staff makes and sells itself.
Fiddler's Elbow Grease Original Balm
The original balm is the first of Fiddler's Elbow Grease hemp topicals to be reviewed. It may be massaged or rubbed into the skin, muscles, and joints for fast, targeted alleviation. These balms are comprised of a combination of full-spectrum hemp seed oil, essential oils, and other natural compounds like organic beeswax and cocoa butter to improve and maximize outcomes.
The balms are available in five distinct fragrances: Rose Geranium, Natural, Four Thieves, Summer, and Foot Balm. They come in 15ml to 150ml sizes.
Fiddler's Elbow Grease Arnica FEG Balm
These vegan balms, which include extracted hemp, arnica, and St John's wort oil in the form of a convenient push-up stick applicator for easy application, are available.
There are six scents to choose from:
Pearl: Natural
Emerald: Vanilla Citrus
Ruby: Rose Geranium & Bay Laurel
Sapphire: Peppermint & White Camphor
Amethyst: Lavender & Bergamot
Sport: Citrus Fruits and Frankincense
Made from pure shea butter, beeswax, and a variety of oils including jojoba, argan, avocado and coconut oil. They have a strong soothing and moisturizing effect and are appropriate for people who acne, eczema, psoriasis, or other skin problems.
Fiddler's Elbow Grease BUMP Balms
The bump range includes hemp extract, arnica montana, red raspberry seed oil, and sunflower wax. It's meant to be used for any type of discomfort, swelling, or pounding. It can also assist with dry skin and chapped lips.
There are a number of delicious flavors to chose from, including Cherry, Cola, Nuthin', Peach, Strawberry, Tangerine, and Violet.
Fiddler's Elbow Grease Bath Salts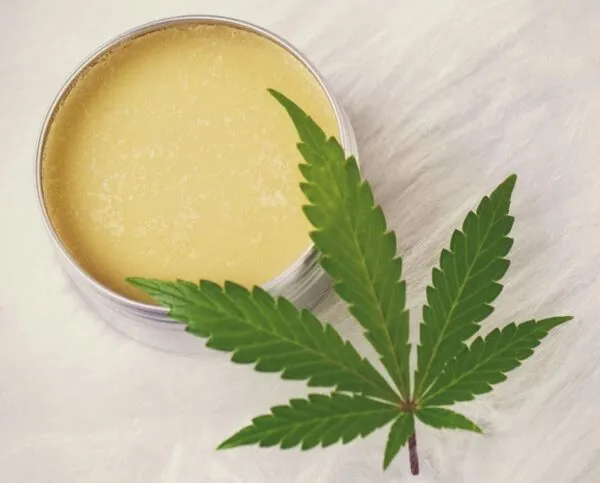 The bath salts from Fiddler's Elbow Grease are yet another important product in the line. These bath salts are luxurious, made up of hemp extract, Himalayan and magnesium salts, and zeolite with bicarbonate soda to soften skin. Arnica, calendula, avocado oil, and hypericum oil are included to help relieve stress naturally.
There are over ten fragrances to select from, including Green Tea, Lemongrass & Pine Needle (Equinox), Rose Geranium & Bay Laurel (Ruby), and Cedarwood Patchouli & Bergamot.
Bath salts come in a 350-gram bag. Simply hang the bag under running water and let it dissolve the salts into your bath. The firm recently introduced a 5-bag refill pack, so you won't have to purchase a new bag every time.
Fiddler's Elbow Grease Soaps
There are two types of hemp soap available:
Hemp with Soap: Fiddler's Elbow Grease balm, which is made from real whole-plant hemp, is added to soap. Natural and Rose Geranium are two of the fragrances available.
Cropredy Herbal – Gossamer Soap: Hemp trim, glycerin, and a few chemicals are the essentials. The hemp aids in soothing the skin because it is rich in anti-inflammatory components. It also includes some antimicrobial essential oils that protect the skin from dirt.
Other Fiddler's Elbow Grease Products
Aside from Fiddler's Elbow Grease hemp topicals, there are a plethora of additional goods to select from.
The company's first product is CBD oils, CBDa oil, and CBG oils. The CBD oils are available in strengths of 250 mg and 4,000 mg, which is incredible. These are full-spectrum creations with a variety of additional cannabinoids and terpenes included. The 500mg (5 percent) CBDA:CBD 500mg (5 percent) blend of the CBG oil has a 50/50 balanced split.250and500milligram strength
The firm also sells 10-packs of mixed fruit gummies, which contain 10mg of CBD each. They're made with broad-spectrum distillate and are vegan friendly.
For those who want to vape their CBD, Fiddler's Elbow Grease offers a wide range of vape e-liquids. These liquids are combined with MCT oil and optional terpene profiles. There are five distinct flavors; Grandaddy Purple, Mango Kush, Zkittlez, Gorilla Glue, and Girl Scout Cookies.
Finally, there are concentrates, lip balm, beard balm, foot salts, hemp-infused shampoo, teas, cordials, and other goods.
What Else Should You Know about Fiddler's Elbow Grease Hemp Topicals
Fiddler's Elbow Grease is best known for its hemp topicals, which are available in a variety of different strengths. The company appears to have expanded too quickly and introduced new items hurriedly. However, the creation of top-tier topicals has taken a long time and effort.
It's important to note that Fiddler's Elbow Grease focuses more on the hemp plant as a whole rather than CBD specifically, especially when it comes to topicals. While some topicals, such as balms, are referred to as hemp-derived CBD topicals, there is no mention of the CBD concentration in any of these goods. Instead, it's listed under the components tab as "whole plant hemp."
The company is dedicated to using only all-natural and organic substances, so you're sure the stuff being applied to your skin is clean.
The product's website explains that the firm believes in the power of the hemp plant when utilized as a whole, rather than isolated cannabinoids like CBD being extracted. Furthermore, Fiddler's Elbow Grease is dedicated to using all-natural and organic components, so you can rest assured that what is going on your skin is pure and natural.
Fiddler's Elbow Grease Hemp Topicals Review: Summary & Where to Buy
Hemp topicals are one of Fiddler's Elbow Grease' most popular products, but they are not the only items sold there. While we're undecided about cannabinoid oils, gummies, vape e-liquids, and other goods, Fiddler's Elbow Greaces hemp topicals are a fantastic choice for people who want to benefit from hemp skin applications.
It's hard to determine how much CBD is in each topical because the business claims these items include full-plant hemp extract and do not give precise amounts of CBD. For some people, this may be a deal-breaker, especially if they are searching for topicals that contain CBD. The absence of any lab results is also disappointing.
Hemp oil is nevertheless full of compounds that are good for the skin. In addition, these topicals include a variety of natural substances, such as avocado oil, cocoa butter, vitamin E oil, all of which work together to moisturize, calm, and heal the skin.
We were really pleased with this collection of hemp topicals. You can purchase any of these items from the brand's online shop, and delivery is free if you spend more than £60. There's also a loyalty program in which consumers may earn points for buying products on the internet or referring friends to the business. These points may be converted into a cash discount when they're used.